Civil War-era Shipwreck yields long-lost treasures!
1858-O Liberty Seated Silver Half Dollar, SS Republic Shipwreck
In our latest Hard to Find catalog, we had an interesting find from the briny deep! Recently, our buyers came across a group of historic 1858-O Liberty Seated half dollars that had been recovered from the wreck of the SS Republic. But to tell that tale, we have to dive into the past…
Just prior to the start of the Civil War, the state of Louisiana seceded from the Union and ratified the Confederate constitution. At that time, the SS Republic (then named the Tennessee) was in port at New Orleans – and, as a result, became Confederate property. She was intended to be used as a blockade runner – steam ships that sailed goods through the Union blockade. However, the ship remained in port until 1864, when she was sold, repaired, and put back into service traveling between New York and New Orleans. But the Republic's new career would be short-lived.
A perilous journey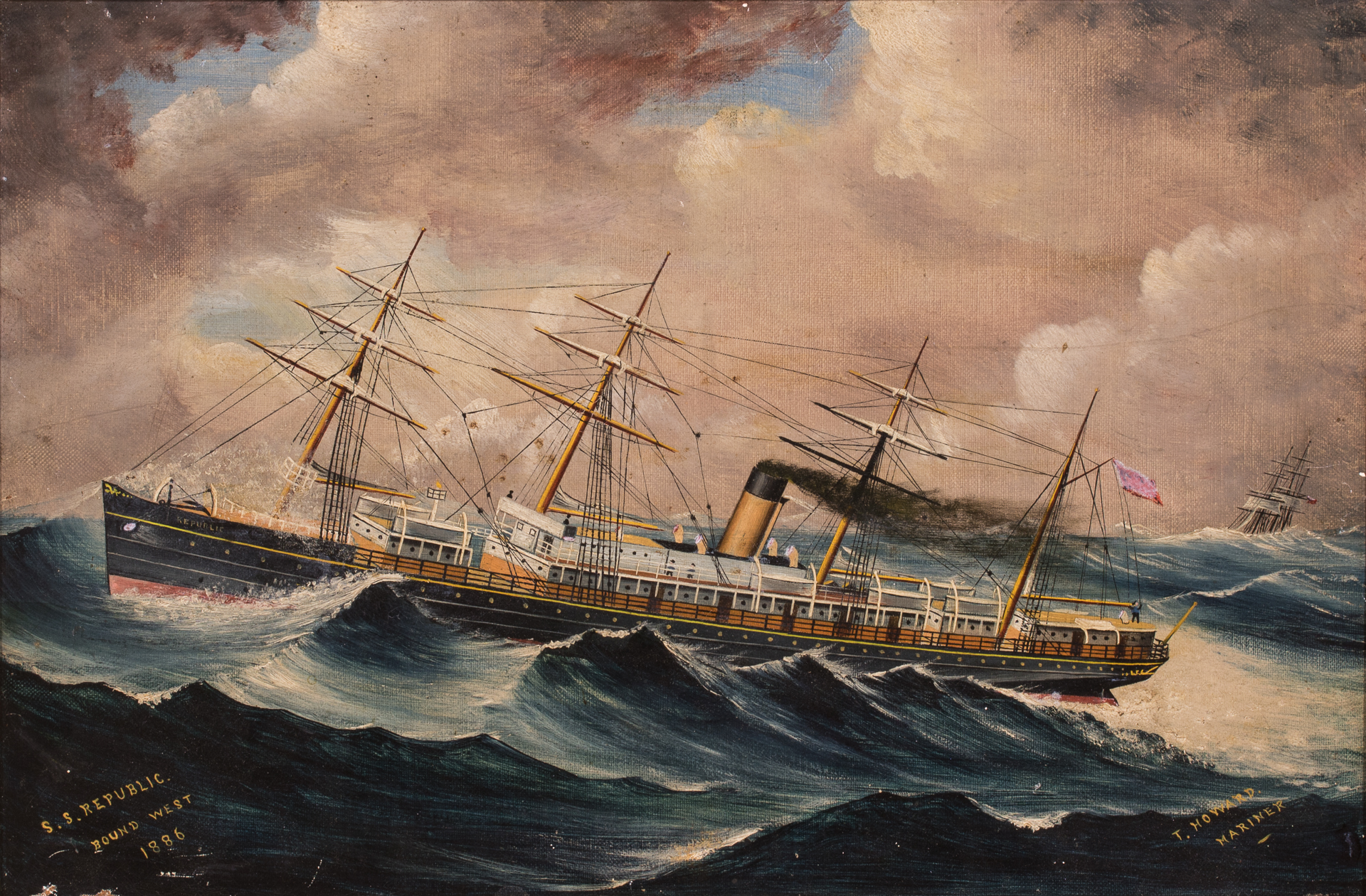 S.S. Republic, Bound West, 1886, by T. Howard
It was October of 1865 – mere months after the Civil War's end. The SS Republic set sail from New York City, bound for New Orleans. It was laden with supplies, including a reported $400,000 in gold and silver coins. This cargo was intended to help restore the war-ravaged city.
However, just days into its voyage, the Republic met with disaster. A storm rolled in from the South, quickly developing into a hurricane. The ship was tossed about in the rough seas, and on October 25 her crew and passengers were forced to evacuate. The ship disappeared beneath the waves soon after – and with her, all treasures on board.
Lost – and found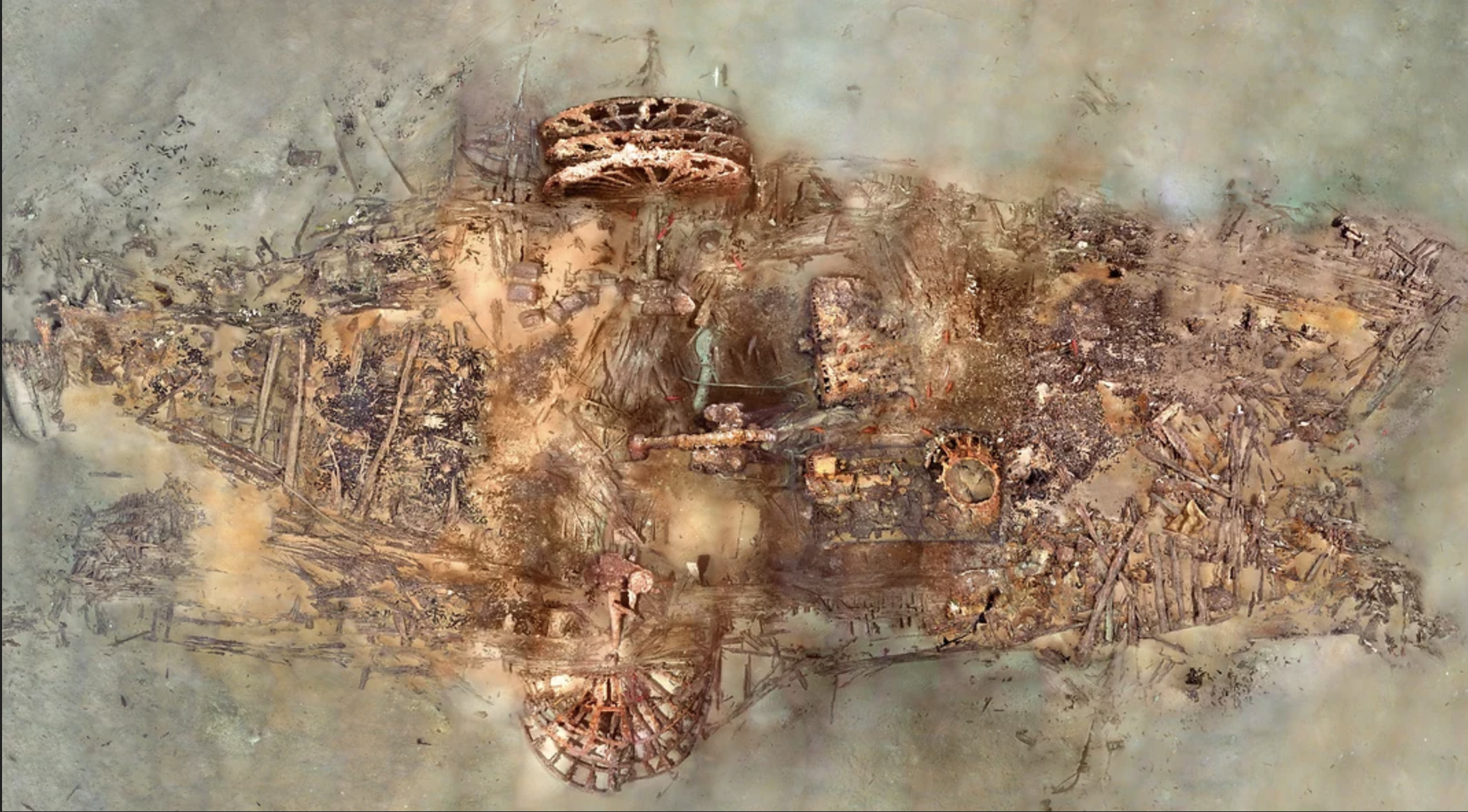 S.S. Republic photomosaic, courtesy of Shipwreck.net
It was thought that the Republic and her treasures would be lost to the annals of history. And, for more than 135 years, that's exactly what happened. But then, in 2003, a team of explorers discovered the location of the SS Republic. She was 100 miles southeast of Savannah, Georgia in 1,700 feet of water.
Following an innovative recovery effort, an impressive number of artifacts were recovered from the wreckage. In addition to games, the ship's bell and items preserved in bottles, an incredible 51,000 gold and silver coins were recovered from the SS Republic. That includes these Seated Liberty half dollars – which, ironically, were struck at the New Orleans Mint!
Yes – coins struck in New Orleans had made their way to New York, only to be placed on a ship bound for their place of origin.
What's your favorite tale of lost treasure? I'd love to hear about it in the comments section below!