Wrapping Up 2018 with a review of Local Interest Anniversaries!
Up here in Northern New Hampshire and Vermont, we're proud of our rich heritage – and enjoy sharing it with others! It's been a busy 2018 for the upper reaches of the "twin states" – there have been some notable anniversaries not far from Littleton Coin Company…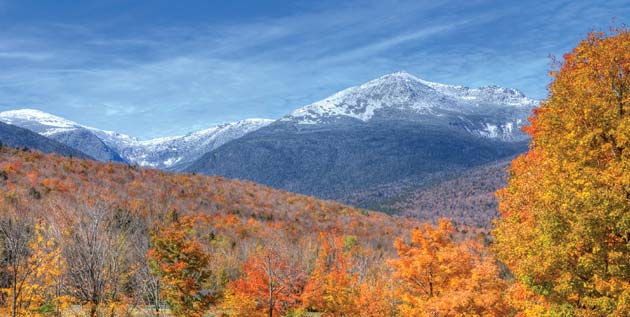 75th anniversary of UVM's nursing program – Established in 1943, the nursing program at the University of Vermont (located in Burlington, VT) celebrated its 75th anniversary this year. From the start, this was a groundbreaking program – in an interview, one of the first graduates recalled how in the WWII era, nurses didn't even need a high school diploma! Today, UVM (represented by their mascot, the catamount – or mountain lion) is a highly acclaimed school. Congratulations on your diamond anniversary in nursing, UVM!
80th anniversary of Cannon Mountain's Aerial Tram – June 28, 2018 marked the 80th birthday of North America's first aerial tramway system – located less than 30 minutes from Littleton Coin Company! When it first opened in 1938, each tram car (painted green to better blend with the scenery) could hold 27 people. These cars – later painted red and white – ran until 1980, when they were replaced with the current 80-passenger cars. A trip up the side of Cannon Mountain via the aerial tram takes less than 10 minutes, and offers gorgeous views of Artists Bluff and Echo Lake. From the peak, you can see as far as New York to the west, Maine to the east, and Canada to the north!
100th anniversary of the White Mountains National Forest – This past May, the White Mountains National Forest – located throughout northern New Hampshire and into Maine – celebrated its centennial! Following a period of severe logging through the 1800s and destructive wildfires, the land was slowly set aside for conservation beginning with the passage of the 1911 Weeks Act. This 780,000-plus acre forest now hosts more than 6 million visitors each year! Mount Chocorua, which is centrally-located in the park, was honored on the 2013 White Mountains National Park Quarter.
Did you have a chance to participate in any of these celebrations, or have another favorite that was celebrated this year? Let us know – we'd love to hear from you!