The "Holy Grail" of Coin Collecting

It's different for everyone… what's your dream coin?
If money were no object (figuratively speaking, of course!), what is the one dream coin you would want in your collection?
Depending on what piques your interest, there's a long list of potential "dream coins" out there. If we're talking sheer rarity, then who can forget the 1804 dollar. These coins have a great story behind them… long considered the "king of American coins,' all 1804 Draped Bust dollars were actually minted around 1834 or 1835 to be given as diplomatic gifts on behalf of President Andrew Jackson. Today, fewer than 20 total are known, spread across four distinct variety types. One of the most famous coins ever is a first reverse, Class I coin that sold at auction for $4.14 million in August of 1999.
Treasures in gold & silver
How about a 1933 Saint-Gaudens Double Eagle? The controversy alone surrounding these coins is enough to make collectors swoon. After 445,500 pieces were minted in 1933, President Franklin D. Roosevelt issued the Gold Recall Order, and all were supposed to have been melted.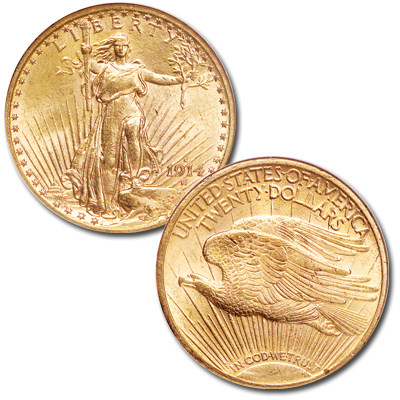 However, at least 13 are known to have survived, with only one – formerly owned by Egypt's King Farouk – currently legal to own. The last time that 1933 Saint-Gaudens Double Eagle appeared at auction was in July of 2002, when it sold for a whopping $7.59 million.
And we can't forget the fabulous Morgan dollar. Not only is it one of America's most popular coinage series, but it's also filled with exciting pieces! With low mintages (like the 1893-S or the 1889 issue from the short-lived Carson City Mint) and countless varieties (did you happen to catch our article on VAMs?!) these coins are the stuff collectors dream of.
Endless possibilities are out there
The list of potential dream coins goes on from there. There's the 1794 Flowing Hair dollar – among the first regular-issue coins ever struck by the U.S. Mint (the half cent and large cent were first, in 1793). Or the 1913 Liberty Head nickel, of which only 5 pieces are known (one of those made an appearance in a December 1973 episode of the TV series "Hawaii Five-0"!).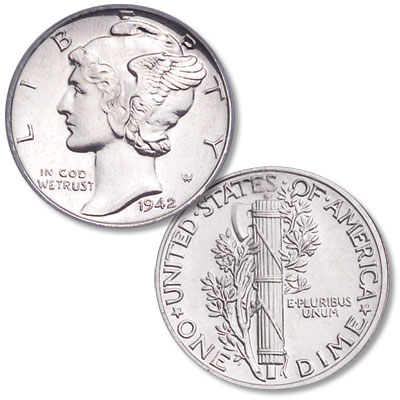 Even in the face of all these rarities, for me it would come down to the silver shimmer of a Gem Mercury dime collection… capped, of course, by the low-mintage 1916-D. There's a certain magic in Weinman's winged Liberty Head design. And the detail he managed in such a small space – it's impressive!
What would be the crowning masterpiece of your "dream collection"? Is it one of the typical dream coins listed here, or are you on the lookout for something else that's just as special to you? Let us know in the comments below!