Collecting is easy with Littleton Coin Company Clubs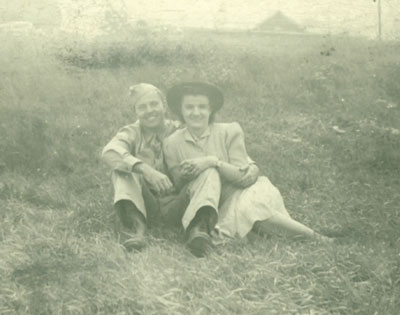 Founders Maynard & Fannie Sundman
Ever since Maynard and Fannie Sundman founded Littleton in 1945, it's been our mission to serve collectors by helping them build their dream collections.
During our first 75 years, we introduced over four million new customers to the hobby. We answered over 8 million phone calls. And our expert staff graded and processed over 107 million coins – an average of 3,915 coins per day.
Of those coins, more than 7 million were carefully selected by hand for customers who take advantage of our clubs and coins-on-approval programs.
Which got me thinking…
Littleton Coin Company Clubs are incredibly popular. But some of our customers and Heads & Tails blog readers may not be familiar with them. So let's take a quick look at what they are, how they work and why you should consider trying one today. Along with which clubs have proven to be popular favorites among collectors…
What exactly are Littleton Coin Company Clubs?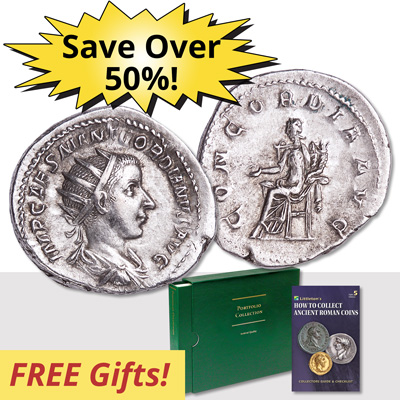 Littleton's Golden Age of Rome Society helps you collect museum-quality silver coins depicting many of the Roman Empire's greatest rulers – right in the comfort of your own home!
In a nutshell, our Clubs are our way of making collecting as easy as possible. They're also the ultimate way of putting Littleton's extensive resources to work for you.
Each month, our expert staff carefully select coins for our club members to examine risk-free in their homes at their convenience. There's no pressure to buy, and you always have up to 15 days to decide if you want to add the coins to your collection.
Some people join Littleton Coin Company clubs because they don't have the time, resources or expertise to track down the coins they need. Others have them, but prefer letting our experts do the work for them. So they can spend more time enjoying their collections.
And truth be told, many simply love the excitement and anticipation that come from opening their selections when they arrive:
"I really enjoy this program! I can't wait to receive my monthly shipments…"
J.S., Midway, GA
"I'm a member of the Silver Dollar, Half Dollar and Mercury Dime Clubs. Your service is excellent, and the coins are highly collectible quality."
D.S., Pleasureville, KY
No matter what area of collecting captures your fancy, chances are Littleton has a club for you. Littleton has clubs for ancient coins… modern commemoratives… silver and gold coins of the world… U.S. paper money… Kennedy half dollars… Morgan silver dollars and more.
So how, exactly, do Littleton Coin Company clubs work?
Littleton's clubs make collecting as easy as 1-2-3…
The first step to collecting by clubs is to decide which club is right for you. And the best place to start is at www.LittletonCoin.com/Clubs, where you can browse the many Littleton Coin Company Clubs available.
Once you decide which club you'd like to try, simply order the trial selection and your coins will be rushed to you. Your purchase is backed by Littleton's 45-day money back guarantee, so it's 100% risk free.
If you like your coins and decide to continue, just do nothing. About once a month, you'll receive a new selection of coins to preview. You'll see each coin before you buy, and you always have up to 15 days to decide which, if any, you'd like to add to your collection.
Then simply pay for those coins you want to keep and return any you don't. You'll receive another selection to preview the following month. Every purchase is guaranteed, and there's never any obligation to buy. Plus, you can stop at any time if you ever change your mind.
As a club member, you'll also receive free gifts as you build your collection. Selected as the perfect complements to your coins, they include collecting guides, checklists, archival-quality albums and more.
And don't forget about Littleton's exclusive Rewards Points. For every dollar you spend on merchandise, you'll receive 10 Rewards Points. You can redeem them for FREE coins, paper money and collecting supplies offered in our Littleton Rewards wish book.
Five of the most popular Littleton Coin Company Clubs
Are you looking to build a collection of U.S. Mint or Proof Sets? Franklin or Liberty Walking half dollars? How about Silver American Eagles? Or maybe you prefer to collect small denominations, like Lincoln cents or Mercury dimes?
With Littleton, you'll find these clubs and many more.
Of course, having so many clubs can make it hard to choose which one you want to try first (or next). So to help you decide, here are five of Littleton's most popular clubs…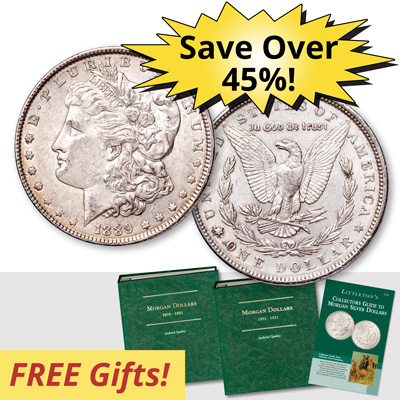 The Morgan Dollar Year Set Club is one of Littleton's most popular
Big, hefty 90% silver Morgans are always favorites. And with this club, you'll build a complete all-year set. Or if you want the absolute best of the best, Littleton's Premier Morgan Dollar Society may be the club for you.
Club #2 – American Eagle Silver Dollar Club
Love big silver coins? Be sure to check out our American Eagle Silver Dollar Club. Struck in 1 oz. of 99.9% pure silver, American Silver Eagles are among the world's most popular silver bullion coins. With this club, you'll easily and affordably build a stunning collection. If you're more globally minded, you'll also find Silver Eagles in our Classic Silver Coins of the World Club.
Official U.S. Mint Sets are a great way to collect Uncirculated coins. They also make a fun way to recall the years of the past. With this club, you'll assemble a complete collection from 1963-date – including older sets that are growing harder to find. For those who prefer collecting Proof coins, our United States Proof Set Club is a popular alternative.
Collectors love the Franklin half dollar. Issued for just 16 years, it's one of the shortest-lived U.S. coin series. It was the first to depict an American who wasn't a U.S. president, and the last struck entirely in 90% silver. And with just 35 different dates and mint marks, building a complete collection of
Franklin halves easier and more affordable than many other series.
Needless to say, Kennedy half dollars are also extremely popular. So you may want to check out Littleton's Kennedy Half Dollar Club, too.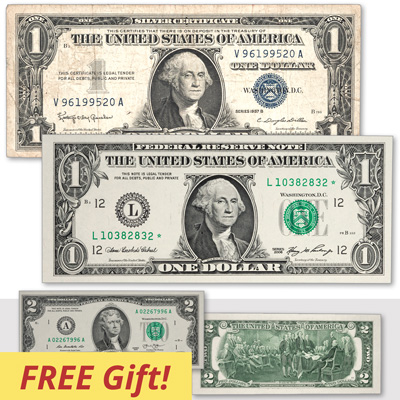 Are you a paper money collector? Littleton's American Paper Money Club lets you preview century-old silver certificates and Crisp Uncirculated modern-day notes before you buy!
Each year, more and more people discover the excitement and satisfaction of collecting paper money. And if you're a paper money collector, we have you covered, too. Our American Paper Money Club lets you preview century-old silver certificates, Crisp Uncirculated modern-day notes and more in the comfort of your own home.
Do you like railroads? How about U.S. history? Older paper money with intricate designs? If so, this might just be the perfect club for you. These American railroad certificates are true pieces of U.S. history. Plus, their size, superb typography and detailed vignettes make each one a veritable work of art.
You'll find a wide variety of Littleton Coin Company Clubs to choose from on our website. So why not take a look, and see which clubs you might enjoy? If you're already a Littleton club member, we'd love to hear what you think!