Celebrating Fannie Kasper Sundman, co-founder of Littleton Coin Company
Ever since Littleton Coin started its helpful online Heads & Tails blog about collecting coins and paper currency, we've explored many exciting ways to put together a collection. As we get ready to celebrate Littleton Coin's 75th anniversary, we want to pay tribute to our warm and personable co-founder, Fannie Kasper Sundman and explore how to assemble a collection with personal meaning.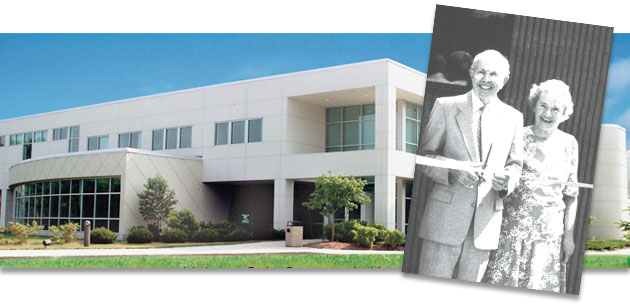 It was Fannie who determined that Littleton, NH would be the ideal location for her husband, Maynard, to relaunch his company when World War II was over and he was honorably discharged from the Army. To help us with this mission, we've sought the advice of Littleton Coin Company chairman David S. Sundman. David shares his parents' passion for collecting and customer service, and followed in their ground-breaking footsteps.
Honor Your Heritage
To start at the beginning, we're honoring Fannie's Polish heritage with this nifty Poland Coin Set. Littleton has a wide variety of these country coins in custom holders to offer collectors. They provide a terrific opportunity to connect numismatic interest to cultural ancestry. At our online coin store, you might also look for individual currency issues that could add depth to your own story.
Always with a ready smile, Fannie Kasper was the first born of three children and the only girl. The year was 1917. We've chosen this $1 Legal Tender Note that her hard-working parents might have used as they started a family in the charming village of Terryville in Litchfield County, Connecticut.
The year Fannie graduated from high school was 1935. That same year the U.S. Mint struck a commemorative half dollar in 90% silver to celebrate Connecticut's 300th founding anniversary as a colony. It features the historic charter oak in whose hollowed center the colony's grant was hidden. Is there a similar historic connection between a coin or silver certificate and a life event you're looking to illustrate?
When Fannie Met Maynard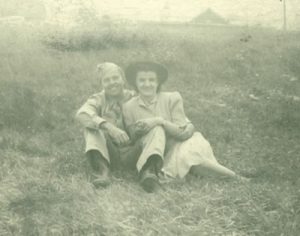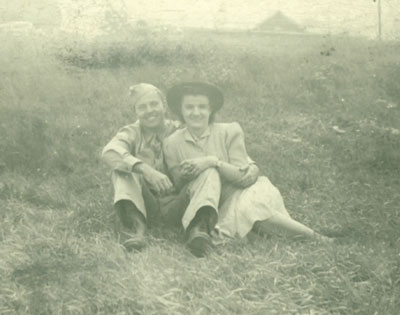 Five years out of high school, Fannie was a clothes buyer for a woman's dress shop in nearby Bristol. Radiating confidence and intelligence, she was popular with customers who sought out her advice. In the early fall of 1940, Fannie was at a dance in Avon. She found herself sought out by a man smitten with her from a distance, Maynard Sundman.
The consummate gentleman determined to meet with success in wooing Fannie, Maynard every afternoon thereafter drove her from the dress shop to her parents' home. Could there be a better series of coins to honor that chivalrous commitment than this 1940 Year Set?!
To answer our own question, maybe one from 1941! The young couple tied the knot on Easter Sunday that year. If you click that link, you'll notice we chose a Liberty Walking silver half dollar in a Pearl Harbor holder. It was deliberate. Twelve weeks after their wedding, Fannie courageously faced the news that her new husband was called up for duty. Before too long, he would be sent to North Africa as the United States entered fully into WWII.
Fannie Sundman's reconnaissance mission
Fannie shared Maynard's vision for a national mail order company that would cater to collectors. To prepare for his return to civilian life, Fannie sought advice on possible locations. A train ride north to New Hampshire's White Mountains in 1944 landed her at night in Littleton.
But when she walked out of Thayer's Hotel the next morning, her keen eye was immediately drawn to the bold white marble façade of the United States Post Office. Mission accomplished! Here are two different collector options that could illustrate this chapter in Fannie's life: a 1944 Jefferson Wartime Silver Alloy Nickel or this detailed 1944 Road to Victory Stamp Sheet.
Wasting little time after Maynard's military discharge, Fannie helped her husband launch the Littleton Stamp Company in December 1945. In honor of the victorious end of WWII, we're proud to offer this patriotic 1945 WWII 75th anniversary coin set that could hold special meaning for you.
Three boys and coins!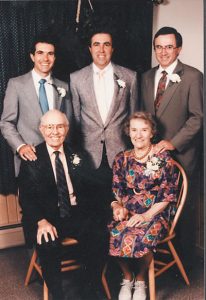 Family was important to Fannie and Maynard – both on a personal level and also with growing their company. What follows are the connections we made as we follow our suggested framework at the top of this Littleton Coin Company blog:
Fannie continued to be her husband's sounding board, supporting numerous business decisions, including the purchase of Mystic Stamp Co. in Camden, NY in 1974. For that important date in which the company family expanded, we chose this 1974-S Eisenhower Dollar silver clad Proof.
Fannie, with her husband, signaled their commitment to their corporate family by establishing a pair of memorial scholarships for staffers' children in 1986. They honor two of the company's valuable, long-time employees Rena Hood and Bart McKinney. In tribute to those remarkable individuals, we've chosen a limited edition set of 1986 D&S Statue of Liberty Half Dollar Commemoratives. The added value to this two-coin set is the link to national history; 1986 was the centennial celebration of Lady Liberty's installation in New York Harbor.
Capstones in a Life Well Lived
In 1991 Fannie and Maynard celebrated their 50th wedding anniversary surrounded by a growing family that now included cherished grandchildren! At the same time, the U.S. Mint honored the golden anniversary of a beloved American landmark, Mount Rushmore in South Dakota. The San Francisco Mint issued this stunning silver half dollar. In fact, mints all over the world issue commemorative coins and currency that you may find add interest to your personalized collection.
If you have lawyers or civil rights activists in your family tree, this limited-issue commemorative 1993-S Bill of Rights Silver Half Dollar struck by the U.S. Mint at West Point, NY could impress them. For Fannie and Maynard, 1993 was the year the Littleton Chamber of Commerce paid tribute to them by bestowing the prestigious mantle of Citizens of the Year. A high honor, indeed!
As you can see, there are many fascinating opportunities to connect coins and paper currency to the timeline of someone's life – even your own! We hope reading this blog about Littleton Coin's gracious co-founder Fannie Kasper Sundman inspires you!