Women Who Rose to Prominence in U.S.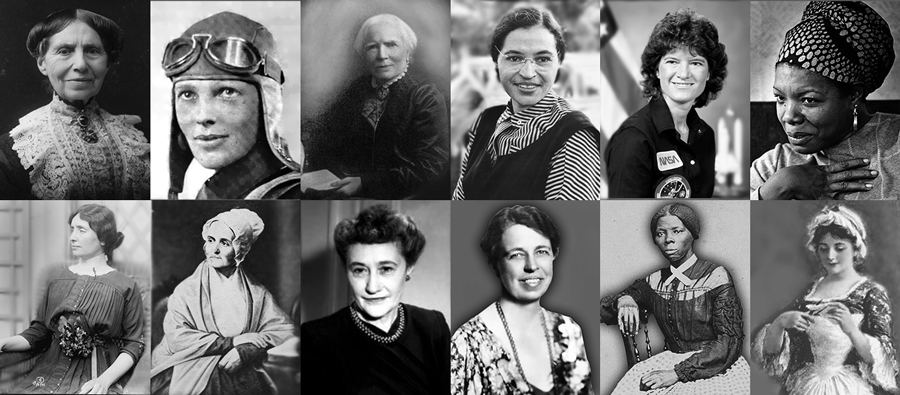 Since the start of American history, women have contributed grit, perseverance and extraordinary talent to shape the United States we know today. They stepped outside the quiet of their hearts. They tore down barriers. They made this country a more fully realized nation.
Each rose to prominence in her chosen endeavor. In doing so, these women created new opportunities for all ages that cut across class, race, ethnicity and disability, irrespective of gender.
To honor our Prominent Women in U.S. History, Littleton Coin Company has a new, exclusive series of collectible coins created by our artists. It comes with a contemporary display folder that includes a side pocket for each coin's story card that notes these women's important contributions to humanity.
Let's meet a few of them
"Our hearts aching, our prayers praying, our flags waving, never forget." ~ Betsy Ross
Born Elizabeth Griscom to a devout Quaker family in Philadelphia, young Betsy fell in love with fellow upholstery apprentice John Ross who worshipped at Christ Church. Members of this influential Protestant Episcopal church included George Washington, Robert Morris and John's uncle, George Ross, who were all members of the Continental Congress and future signers of the Declaration of Independence. For marrying outside her faith by eloping, Betsy was shunned by her family.
Two years into their brief marriage, the economic impact of the American Revolution forced them to close their upholstery business. Betsy returned to her original profession as a seamstress. John joined the Pennsylvania militia, but an explosion at the munitions depot he was guarding cost him his life in January 1776.
In late May, Washington, Morris and Ross asked her to sew a flag for the emerging nation. Betsy Ross stitched a field of red and white stripes with a square of blue against which 13 five-pointed stars symbolized the original 13 colonies. It evolved to become the most enduring emblem of the United States of America.
Underground Railroad Conductor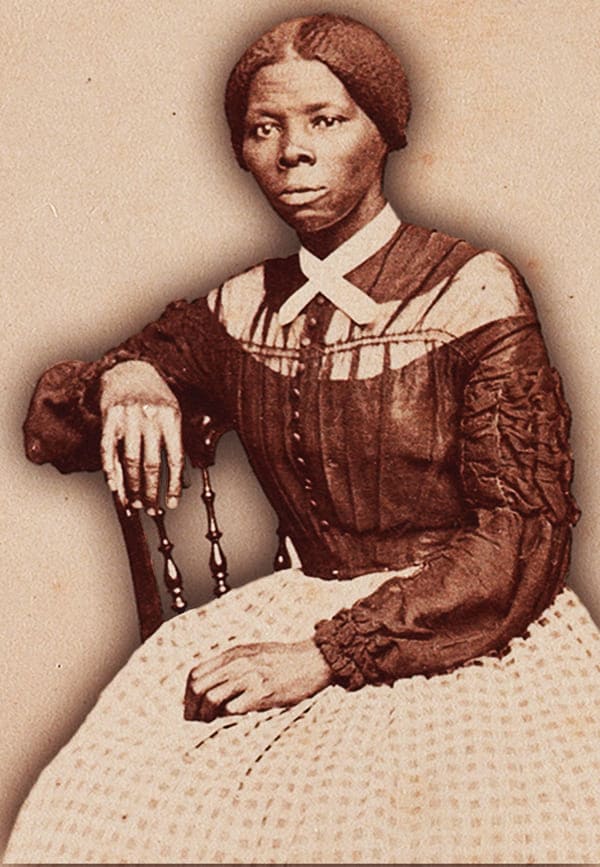 "Always remember, you have within you the strength, the patience, and the passion to reach for the stars to change the world." ~ Harriet Tubman
Born Araminty Ross into a slave family in Dorchester County, MD, Harriet was rented out as a home helper at the age of five. When she was a teenager, helping a fellow slave escape, she was hit on the head with a heavy object, resulting in a lifetime of health issues. But her resolve to find freedom for others and herself remained steadfast. In 1849, she and two brothers escaped north.
Taking her mother's first name and keeping the last name of her first husband, Harriet Tubman spent the years leading up to and through the Civil War guiding an estimated 300 slaves to freedom via the Underground Railroad. Her enormous success prompted southern slaveowners to post a $100 reward for her capture or death.
During the war between the North and South, Harriet also became a Union spy, military scout, and nursed wounded soldiers. She ultimately received a military pension. After the war, she supported Susan B. Anthony's quest to get women the right to vote. In 1896 she opened the Harriet Tubman Home for the Aged and Indigent Colored People in Auburn, NY.
Political Spouse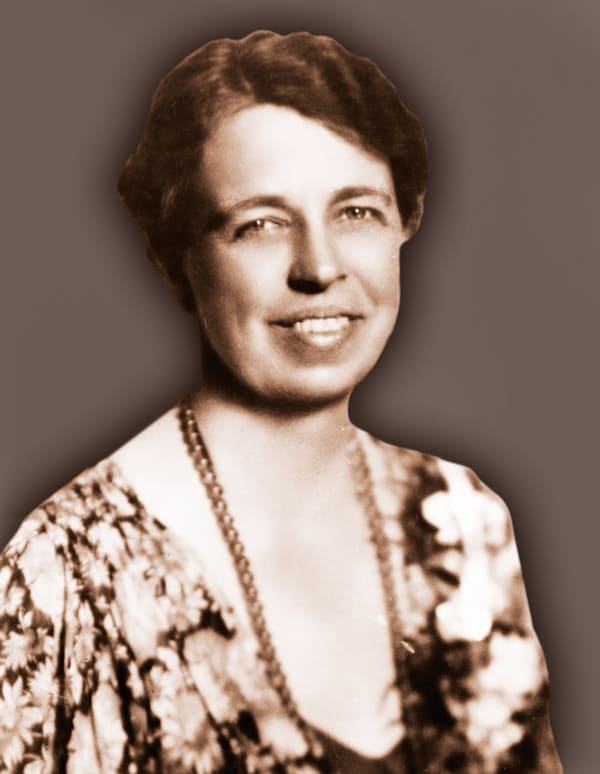 "People grow through experience if they meet life honestly and courageously." ~ Eleanor Roosevelt
Orphaned at the age of 10, and sent off to a British boarding school at 15 where she learned to defend the rights of the working class, Eleanor Roosevelt was not a typical New York debutante. A member of the Junior League, she also taught at the Rivington Street Settlement House in Lower Manhattan.
At 20, the 5'11" tall Eleanor married her fifth cousin, Franklin Delano Roosevelt (FDR), in 1905. After the birth of their fourth child, FDR successfully ran for office. They had two more children before Eleanor immersed herself in her husband's rising political career, gradually learning the ropes of organized political reform.
Early on Eleanor championed civil rights, becoming a board member of the NAACP. She joined the Women's Trade Union League and became an active member of the Legislative Affairs Committee of the League of Women Voters.
A prolific writer, public speaker, columnist and radio commentator, she was the first First Lady to hold press conferences for women journalists who were excluded from her presidential husband's media briefings because of their gender.
When FDR died, President Harry Truman appointed Eleanor the first U.S. delegate to the United Nations General Assembly, where she chaired the Human Rights Commission and helped draft the Universal Declaration of Human Rights.
First U.S. Woman in Space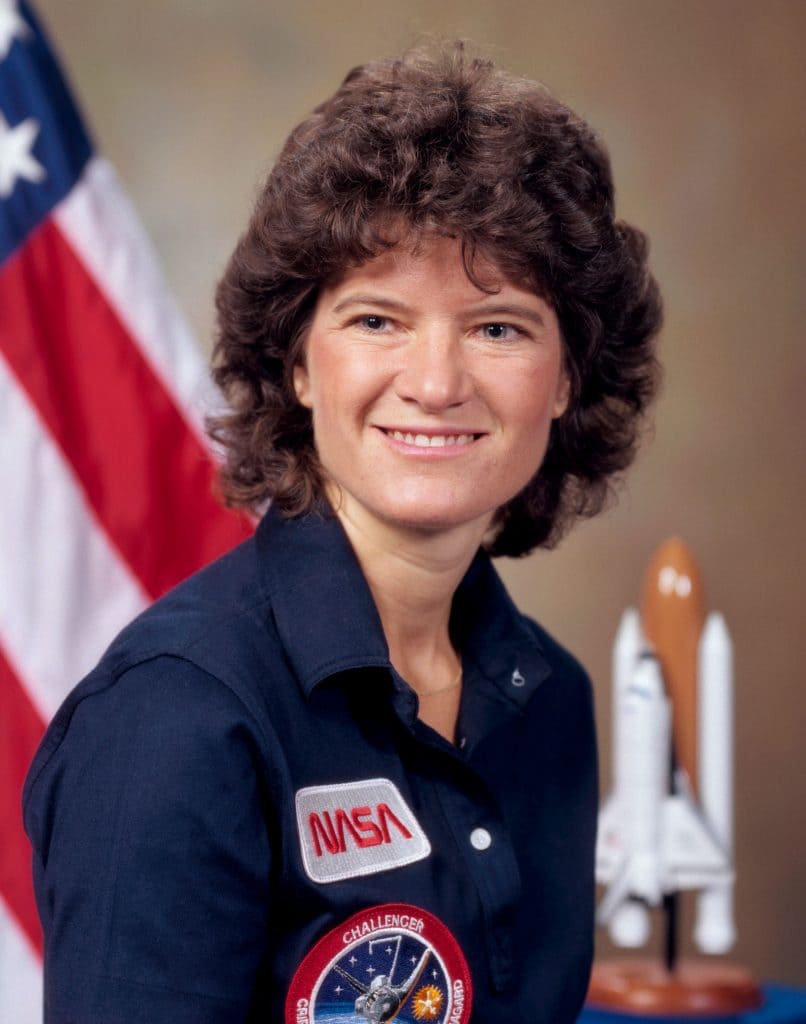 "The best advice I can give anybody is to try to understand who you are and what you want to do… don't be afraid to go down that road…work as hard as you have to work to achieve that." ~ Sally Ride
Sally Ride was 10 years old in 1961 when Alan Shepherd became the first U.S. astronaut to launch into space. At that time, she was quickly becoming a talented tennis player. She ranked nationally and wondered about a career as a professional. After two years as an undergraduate, she took time off to see if the pro circuit was for her, ultimately deciding to resume her studies.
Pursuing advanced degrees in science, she answered a National Aeronautics and Space Administration (NASA) advertisement for flight engineers. She finished a PhD in physics at Stanford University in 1977 while training at NASA, where her athletic strength and stamina were a bonus.
Six years later Sally became the first U.S. female astronaut to fly a shuttle mission into space. The year was 1983 – 22 years after Shepherd's maiden voyage. Sally flew again in 1984. In 1986 she helped NASA investigate the tragic Challenger accident, and worked with the federal agency on long-term planning.
At the University of California-San Diego, she taught physics and was director of the California Space Institute. She wrote seven space exploration-themed books for children. Sally Ride Science, a non-profit program to encourage youngsters to study science, technology, engineering and math, or STEM, is based at UC-San Diego.
Prominent Women in U.S. History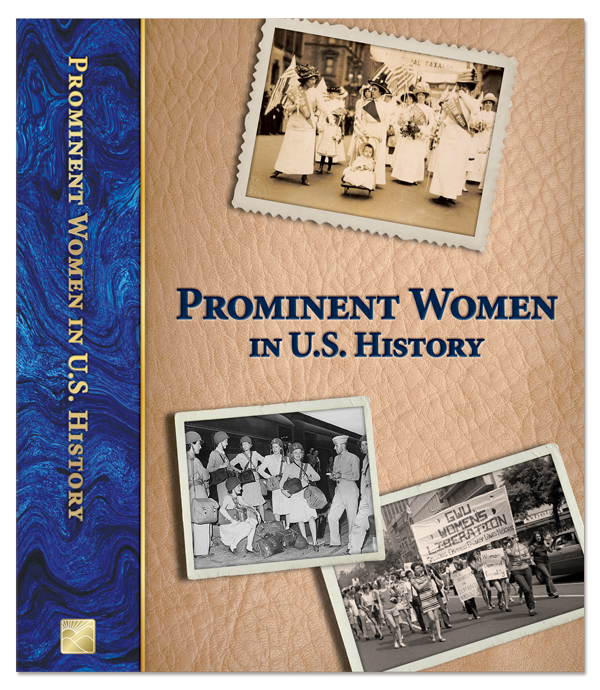 These four women are the first to be honored in a new series exclusively from Littleton Coin Company. Shown at the top of this blog are the eight other women who will be honored: Rosa Parks, Elise Strang L'Esperance, Lucretia Mott, Helen Keller, Elizabeth Blackwell, Amelia Earhart, Maya Angelou and Clara Barton. Our artists have carefully detailed colorized portraits of 12 prominent U.S. women in history on Presidential dollars and also on Silver American Eagles. A stunning buff and marbleized blue display folder (left) is designed with archival photos and features a side pocket for the story cards that detail each woman's contributions to humanity.