NEW Innovation Dollar Design honors one of NH's many claims to fame
Here at Littleton Coin, we're always excited to see a new issue roll off the mint presses. New coin designs are always interesting to see, with great history behind them! But certain designs land closer to home for us – like the new 2021 Innovation dollar design, honoring the first-ever gaming console as an innovation from NH!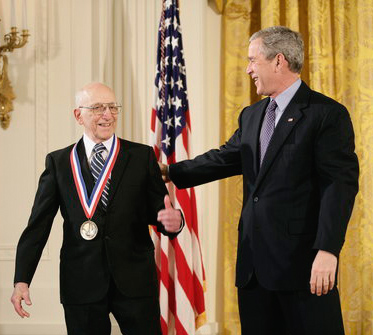 Ralph Baer & President George H. W. Bush
Modern games get their start
Although computer-based gaming systems had been invented a few years before, Ralph Baer's 1967 multiplayer, multi-program video game system was the first one that could be played through a television. Not coincidentally, Baer's timing couldn't have been better – the sales of home tv sets had been growing exponentially since the 1950s.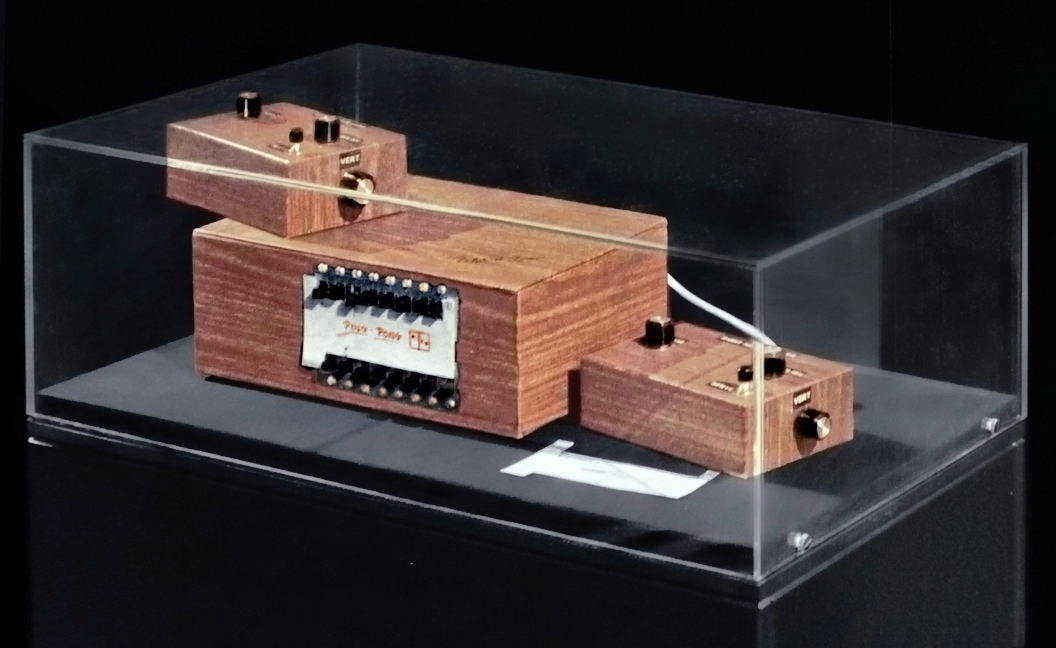 Baer's "Brown Box"
Called "The Brown Box," this gaming system could be programmed by flipping switches along the front of the console. It came with different program cards that showed which switches should be set to play specific games – like ping-pong, checkers, and a variety of sports games.
Baer and his team licensed their invention to Magnavox, and in 1972 the company released their Magnavox Odyssey. Although this gaming console fizzled within a few years, it paved the way for the next generation of video games – including the Atari system, which featured their popular game inspired by one of Baer's – pong!
NH Innovation dollar design
Ralph Baer emigrated to the U.S. with his family from Germany in 1938. Eventually, in 1956, he moved to New Hampshire – where he would later invent his "Brown Box." And now, this is the historical invention chosen for a place of honor on the reverse of the first 2021 Innovation dollar design!
The NH Innovation dollar features a depiction of the brown box game "Handball," along with the inscription player 1. Surrounding the design is the inscription in-home video game system • ralph baer. In keeping with the theme, the coin's reverse is reminiscent of a classic arcade token!
Later this year, we'll also see dollar designs honoring innovators and innovations from Virginia, New York and North Carolina. Which design are you most looking forward to?