Happy Lunar New Year – welcome to the Year of the Ox!

Now that we've kicked off the calendar year, it's time to welcome the Lunar New Year. Originating in China and other Asian countries, the Lunar New Year is based around the moon's cycles. This means that the date for the new year varies, and can start anywhere from January 21 to February 20. This year, the Lunar New Year kicks off on February 12, 2021!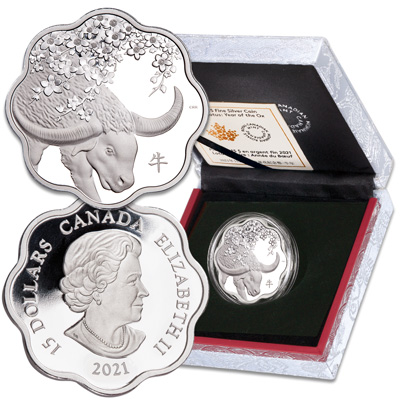 2021 Canada Silver $15 Lotus Year of the Ox
Ringing in another new year
The Chinese New Year is one of the most important holidays in China and other Asian countries – similar to Christmas in the U.S. This year, we're celebrating the start of the Year of the Ox! The years of the traditional Chinese calendar are based on a 12-year cycle, with each year linked to a different animal.
According to legend, Buddha asked all animals to meet him on New Year's Day to celebrate, but only 12 came: the rat, ox, tiger, rabbit, dragon, snake, horse, sheep (ram or goat), monkey, rooster, dog and pig (or boar). To reward them, he named a year after each animal – and New Year's Day marks the start of a new animal's reign.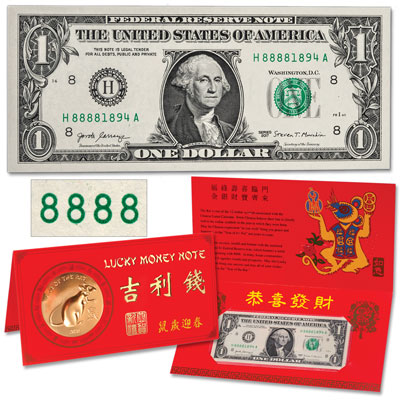 2020 Year of the Rat Currency Note
Year of the Rat 2020 ends & Year of the Ox 2021 begins
At midnight, firecrackers are set off to drive out the old year for 2020 (Year of the Rat, or Mouse), and welcome in the new – Year of the Ox. February 2021 kicks off the new year, which covers those born most recently in the years 1925, 1937, 1949, 1961, 1973, 1985, 1997, 2009 and 2021. People born under the ox sign are known for being kind, caring, dependable, determined and modest.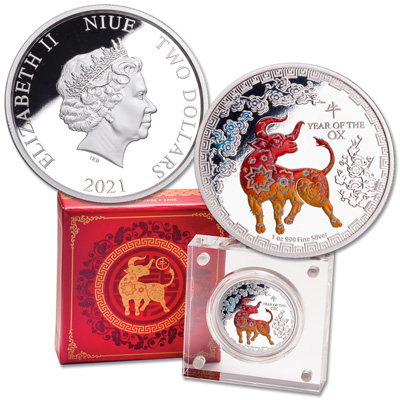 2021 Niue 1 oz. Silver $2 Year of the Ox
As the Chinese New Year begins, gifts are bought and celebrations begin with traditions like the "sweeping of the grounds." This is a top-to-bottom cleaning of a person's house to remove any bad luck that could be lingering in the home (and, after 2020, who couldn't use that!). Plus, on New Year's Eve and New Year's Day, family members give red envelopes (representing the color of luck) that hold money.
As we welcome in the Year of the Ox, I hope that 2021 brings you happiness, health, prosperity and good fortune!