Littleton Albums – the perfect way to organize and display your collection!
Get started with this Top 5 List
Ever since the first Littleton Custom Albums debuted in the 1990s, these coin books with their "lay flat" design have offered a handsome way to organize and display coin collections. But with over 50 titles in the Littleton Album library, it can be hard to decide where to start! Below, I've compiled a list of the top 5 Album Titles that you can find at Littleton!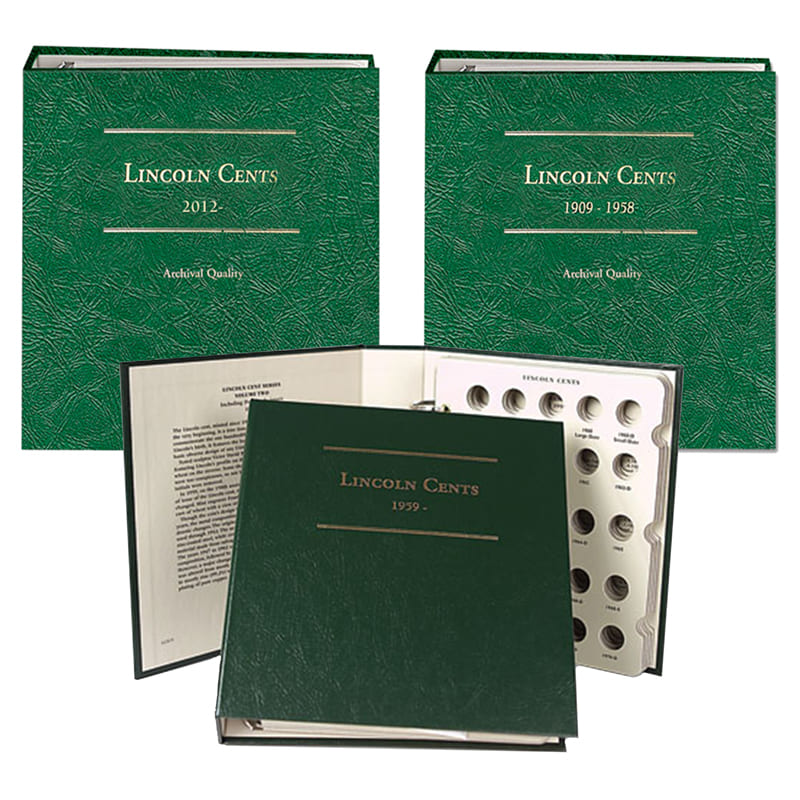 Lincoln Cents – Since this is America's favorite collectible coin series, it's no surprise that this album takes the first position in our "top 5" list! Because the Lincoln cent series has had such staying power, we've actually divided the series into 3 different albums: 1909-1958 coins, 1959-2011 coins, and 2012-Date coins. Each one has spaces for all regular and Proof issues from the Philadelphia, Denver and San Francisco Mints for each year!
Silver American Eagles – Another series divided between albums! The 1986-2014 and 2015-Date Littleton Coin Company albums for Silver Eagles make a great way to display this beautiful 99.9% pure silver series.

U.S. Innovation Dollars – One of the more recent collectible series takes a proud place in our list of the top 5 Littleton Coin Company albums! This 2018-2032 series was introduced with a 2018 issue featuring a facsimile of President George Washington's signature as it appeared on the first U.S. patent, issued in 1790. It continues with four new reverse designs each year from 2019-2032. Each design honors an important innovator or innovation from each of the 50 states, the District of Columbia and the 5 U.S. territories.

Jefferson Nickels – Another popular, long-running design makes the list! Jefferson nickels of 1938-1975 have labeled spaces in the volume 1 coin album, while coins of 1976-2006 can be displayed in the volume 2 coin album. Plus, a third Jefferson nickel album holds coins of 2007-Date!
Sacagawea & Native American Dollars – Rounding out our top 5 list is the custom coin album for "golden" dollars honoring Sacagawea (2000-2008) and Native American contributions (2009-Date).
If you're also looking for a way to make your collection even more your own, Littleton now offers personalization on album covers! Simply add the albums of your choice to your cart, and you'll have the ability to personalize before you checkout.
Have you used coin albums from Littleton before? If so, what do you enjoy most about them?