Kookaburra sits in an old gum tree on 1 oz. of silver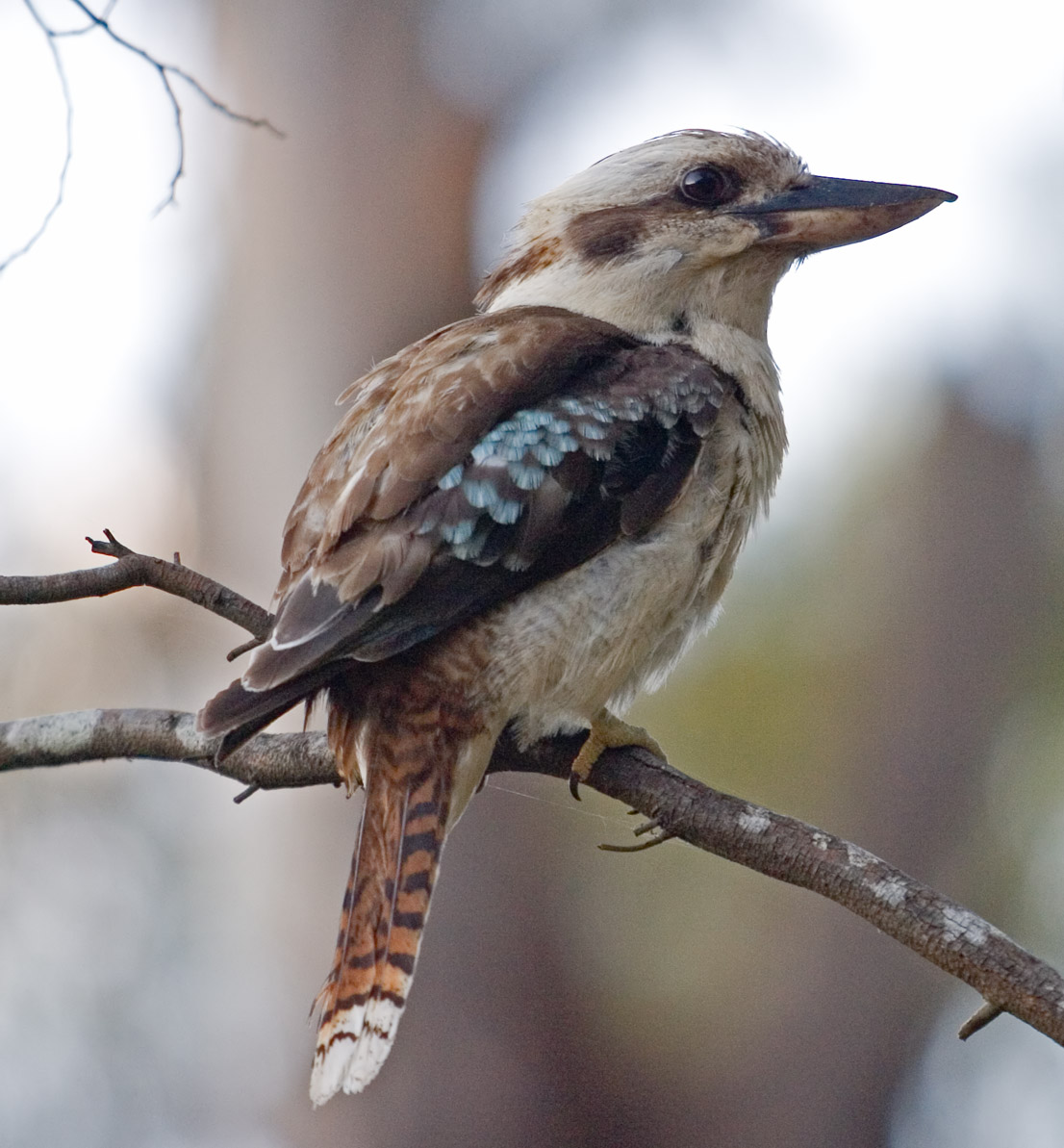 Australian guuguubarra
Australia is one of the world's major producers of silver bullion. Big, bold, beautiful. As a member of Britain's Commonwealth of Nations, Australia's 99.9% pure silver dollar coin features Queen Elizabeth II on the obverse.
But it's the reverse that makes the stunning coin so collectible. Since this bullion series launched in 1990, the central motif depicts the largest member of the kingfisher family of birds. Native to the Land Down Under, it's the kookaburra.
The what?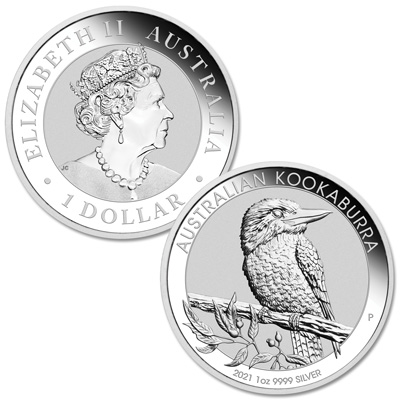 2021 Australia 1 oz. Silver Kookaburra
The guuguubarra, according to the native Wiradjuri word used because of the bird's distinctive call. It's the sound of laughter getting louder and louder. Most of us probably recognize it from jungle scenes in movies and TV shows.
What's so special about the 2021 Australia 1 oz. Silver Kookaburra design?
Sap vs. Sweet
Over the years, Perth Mint designers have placed the kookaburra in a variety of settings. But the one that most frequently crops up is a eucalyptus branch. If nicked, a branch will ooze sap. When hardened, the sap looks like a gum drop. The sap itself is inedible. But a gum drop from a candy shop can be sweet.
Still with me?
The hardened sap gave rise to the eucalyptus tree being nicknamed gum tree. But don't confuse tiny sap balls with the seedpods seen for the first time on the 2021 Australia 1 oz. Silver Kookaburra. Let's stay with the nickname, gum tree.
Enter music teacher Marion Sinclair.
From Fowl to Folk Song
The year was 1932. The place was a Melbourne church near the school where Sinclair was teaching music. She also was newly involved with the Girl Guides, an outdoors program designed in response to the creation of the Boy Scouts.
In a moment of heavenly inspiration, Sinclair came up with a catchy melody and words for a song about the laughing kookaburra, the gum tree, the Australian bush (another word for outback), and a necessary rhyme that needed monkeys, though none are native to this continent.
In 1934 Sinclair submitted her song to the Girl Guides Jamboree, and the rest is folk music history!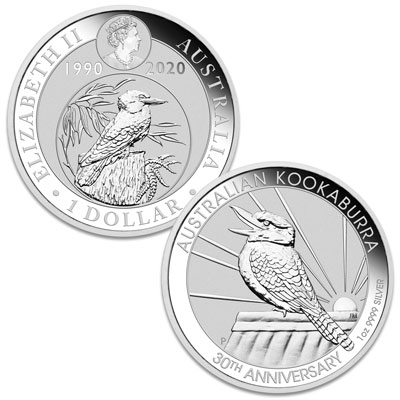 30th Anniversary Australia 1 oz. Silver Kookaburra
What else is distinctive about the 2021 design?
In 2020, the Perth Mint began increasing its security features. Last year and this year, designers have placed a microscopic security element, hiding a single letter within the inscription on the obverse. Last year was a good year to add this new feature. It was the 30th anniversary of the kookaburra design.
Collecting these bullion coins has become so popular that Littleton Coin offers a special Kookaburra album for collectors, from 1990 to present. It's a terrific organizing tool.
To close out this Heads & Tails blog, here's an animated music video of the beloved tune from KidsTV. If you're hearing for the first time, enjoy!