Special collector alert…
The Great American Coin Hunt is on!
Coin collecting is returning to its roots this year during National Coin Week! From April 21-27, 2019, the Great American Coin Hunt is on. During this event, dealers from across the nation will be releasing a total of 1 million collectible coins into circulation! It's designed to call the public's attention to the hobby and excite a new generation of collectors – many of whom haven't had the opportunity to find older, classic coins in circulation.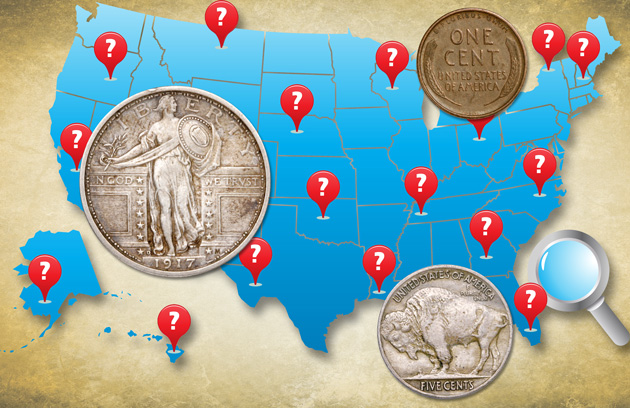 Littleton Coin Company is excited to join in on the fun – here in our local area, we're scattering up to 50,000 collectible coins! From Wheat cents to Mercury dimes and Standing Liberty quarters – these coins and more will be found across parts of northern New England. Many will be placed into some of the popular Main Street businesses located right here in Littleton, NH!
For more information about the exciting grassroots Great American Coin Hunt, visit www.GreatAmericanCoinHunt.com. Check out the interactive map – have any coins been released in your area? If you find one, we'd love to hear about it!