Get ready for these 2021 commemorative coin designs!
Collectors of commemorative coins are gearing up for an exciting year of new designs! Struck annually, U.S. commemoratives are special-issue coins that honor organizations, places, events or people. Modern commemoratives are released for just one year only, with each new design authorized by Congress.
This year, we have three different commemorative coin programs to look forward to: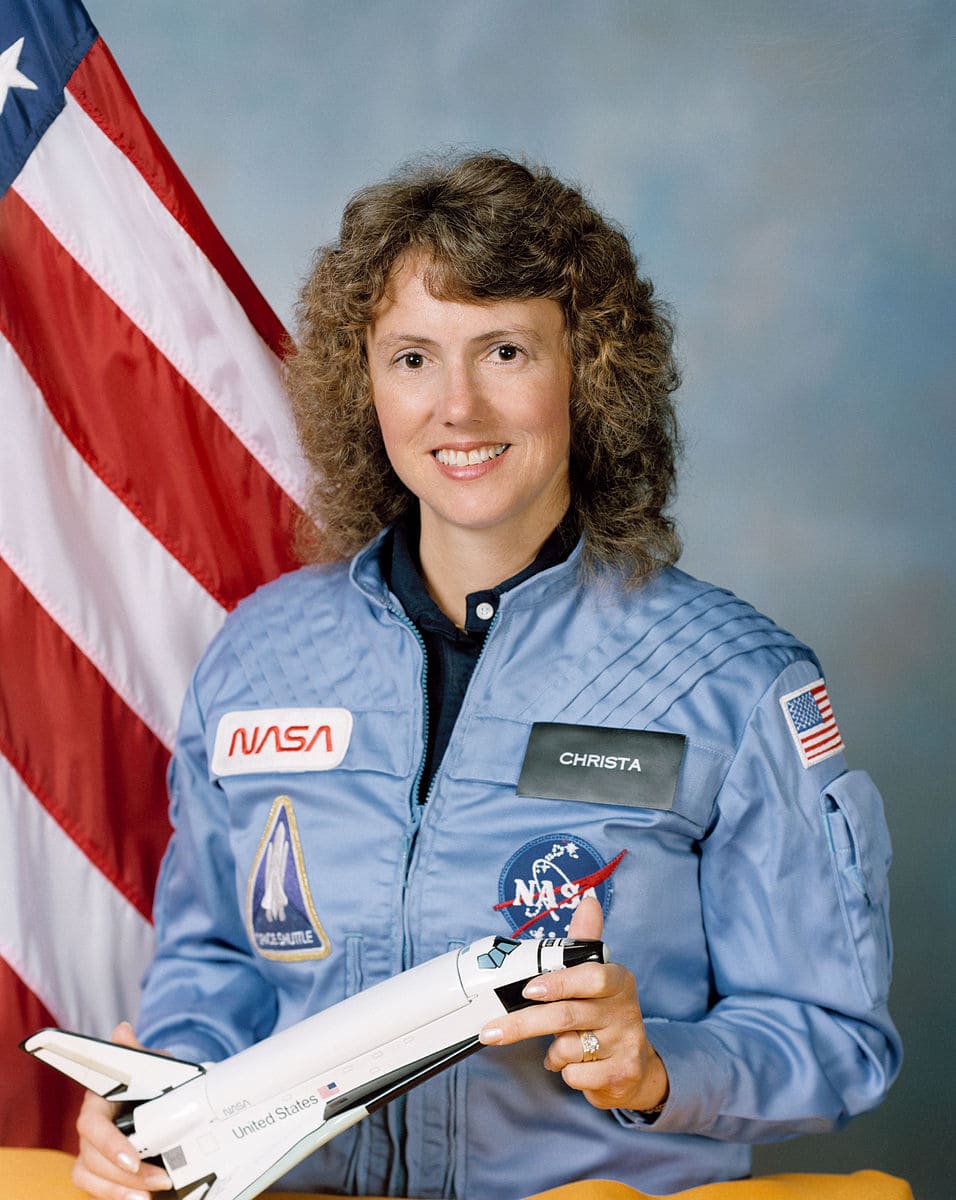 Christa McAuliffe – this year marks the 35th anniversary of the Challenger disaster. Just 73 seconds after liftoff, the shuttle exploded due to a faulty o-ring. On board was Christa McAuliffe – a NH social studies teacher selected as the first participant in NASA's Teacher in Space Program.
In 1984, then-president Ronald Reagan announced the Teacher in Space Program. Intended to showcase the importance of this critical profession. McAuliffe's application was selected from more than 11,000 received. After rigorous training, she boarded Challenger as a Payload Specialist.
These Proof and Uncirculated 99.9% silver dollars feature a pensive profile of Ms. McAuliffe on the obverse. She's also depicted on the reverse showing her students the stars, with the inscription i touch the future. i teach – a quote often used by McAuliffe.
Fittingly, surcharges for each coin are authorized for the FIRST® (For Inspiration and Recognition of Science and Technology) robotics program. It's a program dedicated to inspiring students in the fields of science, technology, engineering and mathematics (STEM).
National Law Enforcement Memorial and Museum – This commemorative series is a tribute to the National Law Enforcement Officers Memorial and Museum. Located in Washington, D.C., the memorial was dedicated in 1991, while the museum formally opened nearly three decades later, in 2018.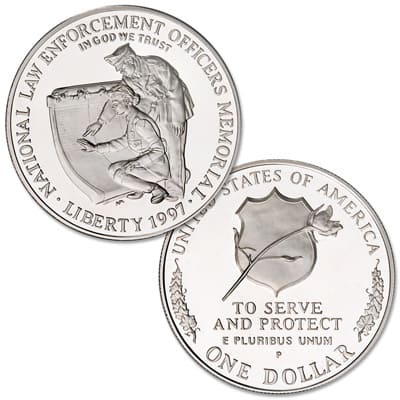 This is the second round of commemorative coins to honor the National Law Enforcement Memorial – a silver dollar was also issued in 1997.
The 2021 coins will be issued in three denominations: $5 (90% gold), $1 (99.9% silver) and 50¢ (clad). A surcharge from the sale of these coins is authorized for the National Law Enforcement Officers Memorial Fund, Inc., to support educational programs and exhibits.
2021 Morgan & Peace Dollars – Although these coins aren't listed alongside official commemorative coins, they still commemorate a big anniversary in the coin community! This year is the 100th anniversary of the final Morgan silver dollars – and the first silver dollars issued to celebrate peace.
These 90% silver dollars have long been collector favorites, and it's no surprise – they represent an important era in our nation's history! Morgan dollars have been nicknamed the "King of America's Coins" – genuine silver dollars that recall America's Wild West and the dynamic dawn of the 20th century. Peace dollars were designed to commemorate peace at the end of WWI – at the time, known as the "war to end all wars."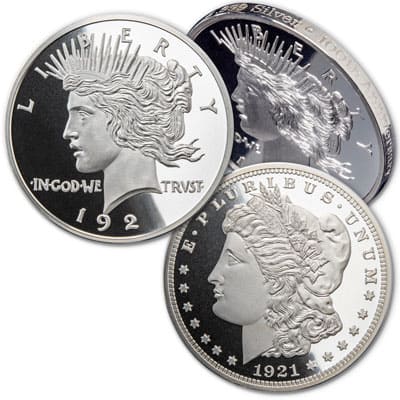 It's expected that the 2021 commemorative Morgan and Peace dollars will be issued in 99.9% pure silver – making them precious additions to most any collection. For those who enjoy those classic designs, Littleton has also released an exclusive round in 99.9% silver featuring the obverse of the Morgan dollar on one side, and the obverse of the Peace dollar on the other!
Which commemorative coins are you looking forward to seeing this year?