Get ready for Six NEW 2022 Commemorative Coins!
It's official: 2022 is shaping up to be another exciting year for coin collectors!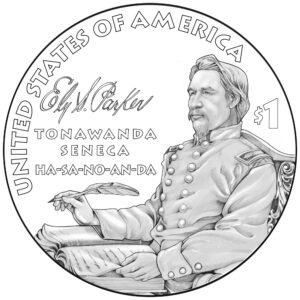 2022 Native American Dollar Design
In addition to the new Native American dollar reverse design, we're also getting four new U.S. Innovation dollar releases, honoring Rhode Island, Vermont, Kentucky and Tennessee. Plus, we'll see the first five releases in a new series of Washington quarters honoring famous American women.
And that's not all. Thanks to Congress, we're also getting SIX new commemorative coins!
First, Public Law 116-209 authorizes minting of clad half dollars, silver dollars and $5 gold coins honoring the Negro Leagues Baseball Centennial. And Public Law 116-247 authorizes commemorative coins in the same denominations honoring the National Purple Heart Hall of Honor.
Celebrating the 100th anniversary of the Negro National League's founding
Once, pretty much everyone knew about the Negro Leagues. But times have changed. So before we dive into the coin designs, let's take a quick trip down memory lane.
The Negro National League was born in Kansas City, Missouri on February 13, 1920. On that day, Andrew "Rube" Foster met with the owners of eight independent African American baseball teams. Since African American players weren't allowed to join the existing major leagues, Foster and the others decided to form their own.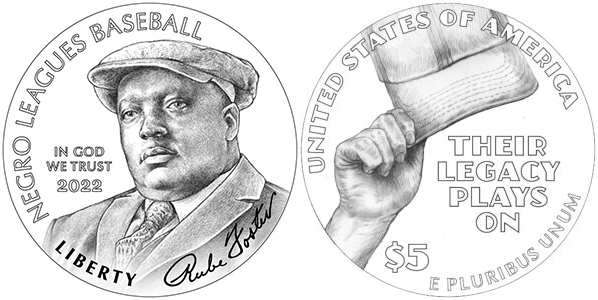 Design for $5 Gold Coin
depicting Negro National League founder Rube Foster
It was the first successful organized professional African American baseball league in the United States. And it soon inspired others. Before long, leagues sprang up throughout the East and South – giving more than 2,600 African American and Hispanic baseball players a place to showcase their skills and love for "America's pastime."
Known for fast, aggressive play, the Negro Leagues were appreciated by baseball fans of all colors and backgrounds – who often enjoyed games side by side in a time when integrated gatherings were rare at best.
The leagues also introduced innovations like batting helmets and shin guards. And they made baseball a global sport by introducing it to Japan in 1927.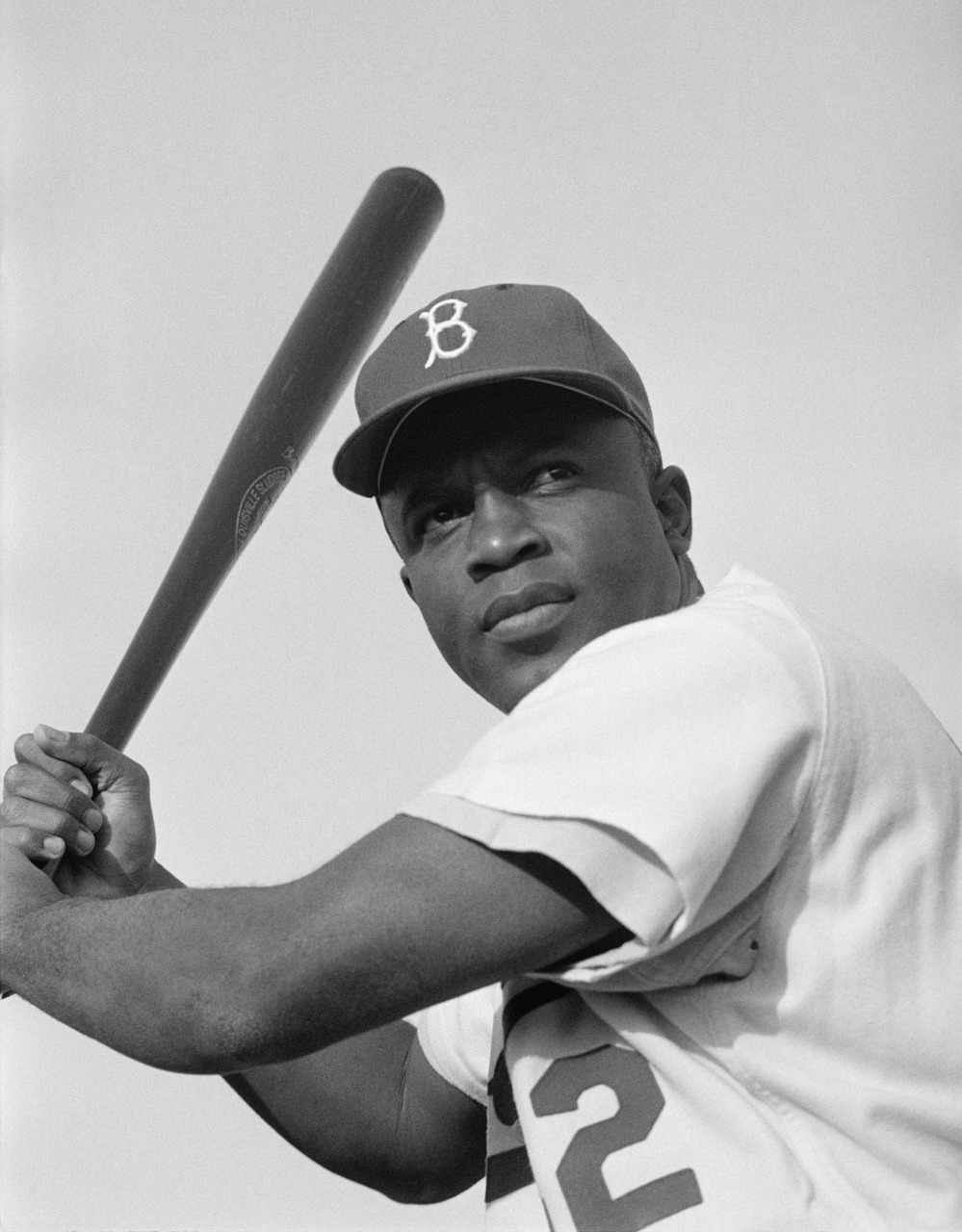 Jackie Robinson shattered professional baseball's color barrier by joining the Brooklyn Dodgers in 1947
The Negro Leagues operated until 1960. But their decline began on April 15, 1947, when Jackie Robinson shattered professional baseball's color barrier by joining the Brooklyn Dodgers. Other Negro Leagues players made the transition as well, including Leroy "Satchel" Paige, Larry Doby, Willie Mays, Henry Aaron, Ernie Banks and Roy Campanella.
The Negro Leagues Baseball Commemorative Coin Designs
Next year, the U.S. Mint will issue three 2022 commemorative coins to honoring the Negro National Leagues in a somewhat-delayed celebration of their founding's centennial anniversary and to help support the Negro Leagues Baseball Museum in Kansas City, Missouri.
Let's take a look at their designs…
The $5 gold coin's artful obverse bears the legend negro leagues baseball alongside a portrait of National Negro League founder Rube Foster, whose signature appears at the lower right. The reverse shows a player tipping his cap – an important symbol of respect among players – with the inscription their legacy lives on.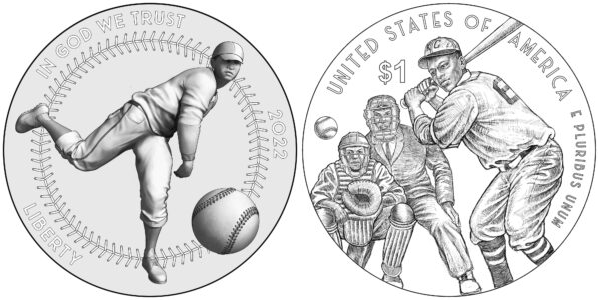 NBL commemorative silver dollar
Meanwhile, the commemorative silver dollar bears a design that perfectly captures the excitement of America's pastime.
Its obverse depicts a Negro Leagues pitcher mid-throw on the obverse, with the ball in the foreground and baseball stitching in the background bordering the design. On the reverse, we get the pitcher's view of the ball approaching the plate – where the catcher, batter and umpire await.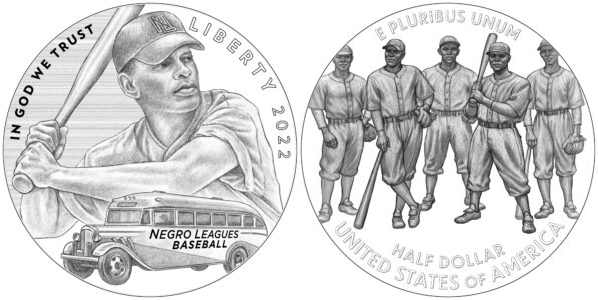 NBL commemorative clad half dollar
The clad half dollar's design is perhaps the most evocative and symbolic of the three.
Its obverse shows a batter determined to play the game he loves, despite challenging circumstances. Also featured is a Negro Leagues tour bus, which was more than mere transportation to and from games. It was the players' home on the road when they were barred from hotels and restaurants. The reverse features a group of five Negro Leagues players standing ready to play.
Of course, these aren't the only 2022 commemorative coins the U.S. Mint will be releasing…
Honoring our nation's heroes: National Purple Heart Hall of Honor Commemorative Coins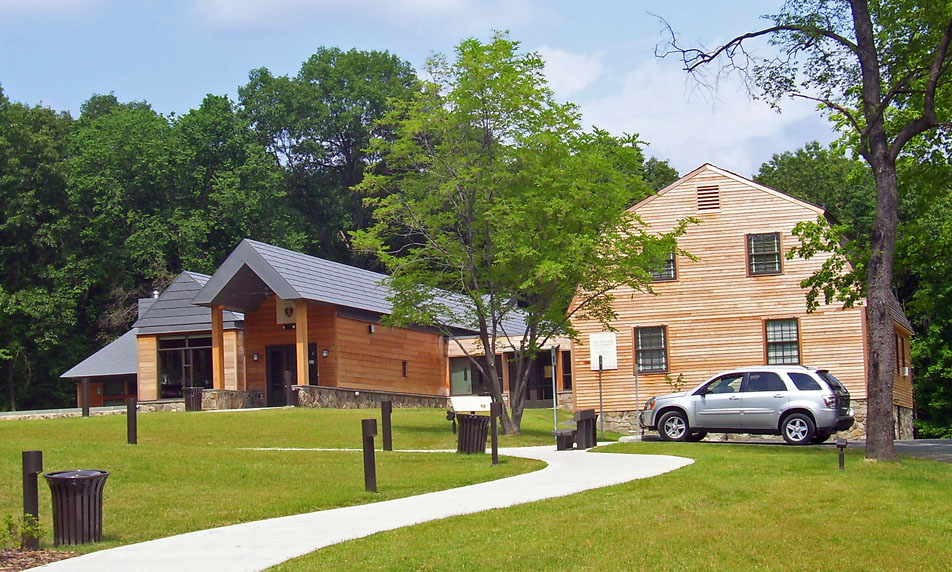 National Purple Heart Hall of Honor in Windsor, NY
The Purple Heart is widely recognized as the oldest U.S. military medal. Originally known as the Badge of Military Merit, it was created on the orders of General George Washington in 1782 as an award for heroism. And rather than a traditional medal, it was a heart made of purple cloth with the word "merit" in white stitching.
It's unclear how many Badges of Military Merit were awarded – the book in which recipients' names were recorded has been lost for over 200 years. And following the American Revolution, Washington's order was allowed lapse.
But on February 22, 1932 – the 200th anniversary of Washington's birth – his Badge of Military Merit was revived as the modern Purple Heart medal. It now bore Washington's portrait. And in addition to meritorious service, it could also be awarded to those wounded by the enemy.
A decade later, the criteria changed again…
In 1942, the Legion of Merit was created to honor meritorious service. Since then, the Purple Heart has been awarded only to those wounded or killed by enemy action.
Today it is exclusive to members of the U.S. Armed Forces, but that's not always been the case. Throughout its long history, the Purple Heart has been awarded to men and women who served in both military and civilian roles. And in some cases, to animals. One example is Marine Corps Staff Sergeant Reckless, a horse awarded the Purple Heart twice for combat wounds sustained in the Korean War.
In 2006, the National Purple Heart Hall of Honor opened in New Windsor, New York. Honoring all Purple Heart recipients, its mission is to collect, preserve and share their stories so that their courage and sacrifices will not be forgotten.
And next year, the U.S. Mint will help support this mission by issuing three new 2022 commemorative coins…
The $5 Gold Coin, Silver Dollar and Clad Half Dollar Designs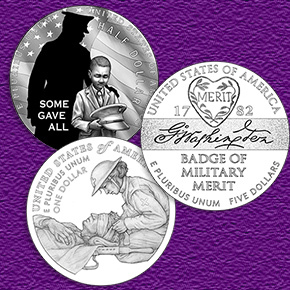 2022 National Purple Heart Hall of Honor Commemorative Designs
While the three 2022 National Purple Heart Hall of Honor commemoratives bear similar obverse designs, each bears its own distinctive reverse.
The National Purple Heart Hall of Honor $5 gold coin's obverse bears the inscription the purple heart and legend a grateful nation honors and remembers, along with a depiction of the medal. Its reverse features George Washington's signature – which also appears on the 2018 U.S. Innovation dollar – and a textured ribbon above the inscription badge of military merit. The original badge is shown above, along with the split date 1782.
Like the $5 gold coin, the silver dollar commemorative's obverse also depicts the medal. However, this design also features five stars representing branches of the U.S. military and the legend combat wounded & killed in action. It also bears the dual dates 1932 and 2022, for the year the modern Purple Heart medal was created and the date of issue, respectively.
On its reverse, the silver dollar shows a woman in a World War I helmet bandaging a wounded soldier on a stretcher. More than 23,000 women served as Army and Navy nurses in World War I alone. So the design is a fitting tribute to both Purple Heart recipients and the nurses and medical personnel who care for them.
And finally, my personal favorite…
The last of the 2022 commemorative coins on our list, the National Purple Heart Hall of Honor clad half dollar is my personal favorite. I find its distinctive, silhouetted design to be especially powerful – perhaps because I'm a veteran myself.
Both sides of this coin feature the U.S. flag waving across the field as a subtle background. The obverse depicts the Purple Heart medal above the inscription all gave some. Alongside is a figure in military fatigues and combat boots using a pair of crutches, their amputated left leg shown in silhouette.
On the reverse, a young boy stands with eyes closed in suit and tie, holding the dress cap of a U.S. Marine. Behind stands a military figure in silhouette, with hand upon the boy's shoulder. The inscription some gave all appears within the negative space beside the boy.
As I said, it's a powerful design. I especially look forward to adding this one to my collection, and I'm sure I won't be alone. So I'll have to make sure to watch for this one, and act fast once it's available. Because – like the other 2002 commemorative coins we've discussed – it will have a limited mintage.
Which coin do you like the best?
Now that we've seen all six designs for the upcoming 2022 Commemorative Coins, we'd love to hear what you think. Which one is your favorite? And do you plan on adding one or more of these limited-edition coins to your collection?
Let us know in the comments below!
Images courtesy of usmint.gov