Coins make good gifts for dads on Father's Day
Celebrated on the third Sunday of each June, Father's Day honors the noblest traits of fatherhood. Like perseverance and reliability. Someone to count on – someone who's always there…
Much like a coin. Just think how many coins have endured for hundreds and even thousands of years for collectors to enjoy today! Is anything more stable and durable than metal?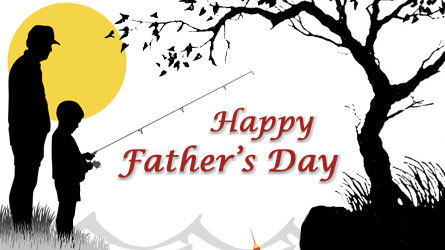 The origins of Father's Day
Certainly "Dad's Day" complements "Mom's Day" celebrated on the second Sunday of each May. But while Mother's Day became a national holiday in 1914, Father's Day didn't achieve that status until 1972.
The observance of Father's Day can be traced back to 1910, when Sonora Dodd organized the first significant celebration in Spokane, WA. Dodd's own father had fought in the Civil War and then raised his six children on his own after their mother died in childbirth delivering their sixth child.
Annual observances continued in Spokane. And President Woodrow Wilson, speaking at the 1916 celebration in Spokane, proposed a Father's Day national holiday. But the legislation did not pass Congress.
Finally a national holiday
Numerous other Father's Day celebrations were held in various cities. Most were organized by business groups like men's clothing retailers and tobacco companies for commercial promotions. It did not receive national attention again until 1957, when Senator Margaret Chase Smith of Maine proclaimed that it was unfair to honor mothers with a national holiday but not fathers. Then President Johnson issued an official proclamation honoring fathers in 1966. Finally, President Nixon signed legislation making Father's Day an official national holiday in 1972.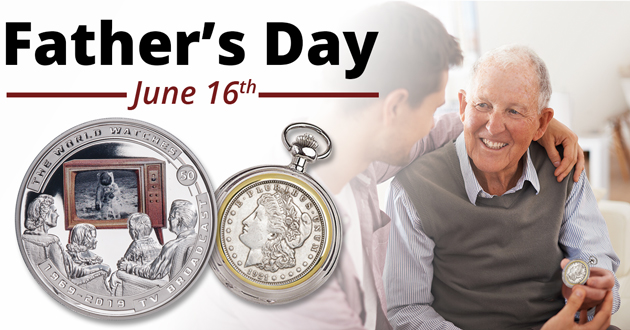 Memorable quotes about their fathers
His heritage to his children wasn't words or possessions, but an unspoken treasure, the treasure of his example as a man and a father."
– Will Rogers, Jr.
When I was a boy of 14, my father was so ignorant I could hardly stand to have the old man around. But when I got to be 21, I was astonished at how much he had learned in seven years."
– Mark Twain
Coins to honor fathers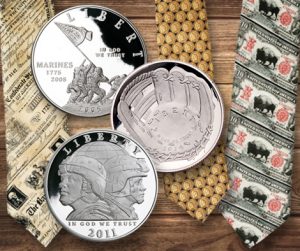 So if coins and fathers share the traits of endurance and longevity, what kind of coins make good Father's Day gifts?
Like reliable dads, these coins will be around for a long time. Enduring reminders of the admiration and appreciation dads deserve. Father's Day 2019 is Sunday, June 16. Enjoy the day and pay your respects to each father you encounter!