China's 2019 Year of the Pig brings special coins from several countries!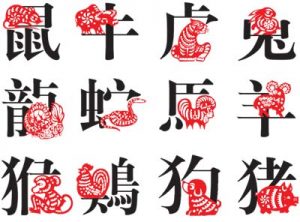 The Chinese zodiac has long been a great theme for coins. The zodiac is a repeating 12-year cycle, with each year representing an animal and its reputed characteristics. Animals make interesting images on coins. And because people born in a given year are said to have attributes of the year's featured animal, Chinese zodiac coins are prized possessions and make desirable gifts!
The zodiac animals in order are the rat, ox, tiger, rabbit, dragon, snake, horse, goat, monkey, rooster, dog and pig. Just-completed 2018 was a Year of the Dog, and several coins marked the occasion. Australia issued a Year of the Dog silver dollar and Canada a scallop-shaped 2018 Year of the Dog silver $15 Proof. Littleton honored 2018 with an exclusive colorized Year of the Dog round struck in ½ oz. of 99.9% pure silver. People born during Years of the Dog (2018, 2006, 1994, 1982, 1970, 1958, 1946, 1934, 1922) are said to be honest, loyal and good natured.
Coming in 2019 is a Year of the Pig. And those born under the sign of the pig (2019, 2007, 1995, 1983, 1971, 1959, 1947, 1935, 1923) are considered diligent, compassionate and generous! It's no wonder that the Chinese zodiac fascinates people around the world. And that each Chinese new year inspires special coins from multiple nations!
The start of each Chinese New Year varies
The Gregorian calendar we use is based on the solar year. But the traditional Chinese calendar is tied to phases of the moon as well as the sun. The Chinese New Year begins on the new moon occurring between January 21 and February 20. In 2019, that means Tuesday, February 5th. And it kicks off some lengthy New Year's celebrations:
It begins with a family reunion feast on New Year's Eve (February 4) – similar to our Thanksgiving. Then at the stroke of midnight, massive displays of fireworks are ignited in big cities and small towns throughout China (fireworks were invented in China). Also, money in red envelopes, is given to children because the color red is associated with joy, happiness and good fortune in Chinese culture.
The public holiday will be observed from Monday, February 4 through Sunday, February 10. Most companies and public institutions will be closed during this week. But essential services like public transportation and food markets continue to operate. Indoor and outdoor New Year's decorations will be dominated by red for its favorable essence.
The 15-day Chinese New Year celebration, often called Spring Festival, will run from February 5 to February 19 in 2019. Some days call for traditional family visits, while others include customary meals of fish, pork or other fare. Community celebrations may feature craft fairs, folk shows and musical entertainment. Costumed performances include revered dragon and lion dances.
Traditional Chinese New Year celebrations will come to an end on February 19 with the Lantern Festival. This climactic one-day event is on the 15th day of China's first lunar month and the first full moon of their lunar year. Houses and villages are festively lit with paper lanterns in lucky red and other pleasing colors. The lanterns may be in the shape of globes, animals, birds, flowers, fruits and more.
2019 Year of the Pig takes the stage!
As China's 2019 Year of the Pig begins on February 5, several countries are honoring the occasion with special coins. They include Australia's 2019 Year of the Pig silver dollar and Canada's scallop-shaped 2019 Year of the Pig silver $15 Proof. Meanwhile, Littleton presents the second issue of our popular colorized zodiac series with a 2019 Year of the Pig silver round. The Chinese zodiac continues to offer an appealing platform for coins and rounds. Stay tuned for more exciting selections with each new year!