Celebrating autumn on coins and currency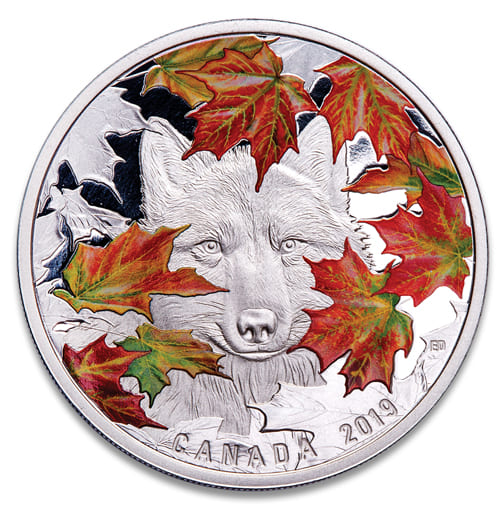 Coins and currency traditionally picture deities and heads of state. But today, they often represent the issuing country with landscapes, animals, flowers, trees and other natural subjects. And with increasing use of color, these natural images can reflect the seasons, including autumn (see the 2019 Canada Wily Wolf silver coin). Color and nature have proved popular in coin collecting.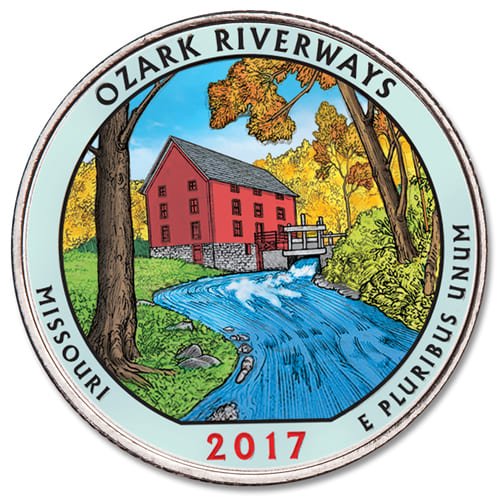 Adding color after production
Color can also be added to images on coins and bank notes after issue. Littleton's artists have added color to the unique reverse designs of all the Statehood quarters and ongoing National Park quarters. Some of these color images feature autumn hues and settings.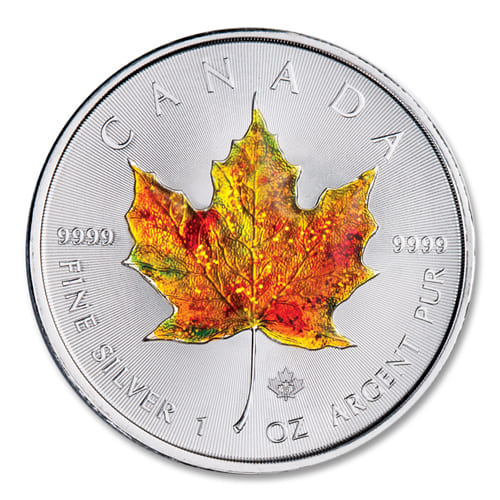 "Autumn-izing" the iconic Maple Leaf
Nothing represents autumn more than the red, orange and yellow colors of maple leaves before they fall to the ground. So Littleton recently commissioned an artist to hand paint North America's most iconic symbol of fall on Canada's $5 Maple Leaf silver coin. The central image on this collector favorite has been skillfully enameled with the vivid hues of maple leaves in autumn!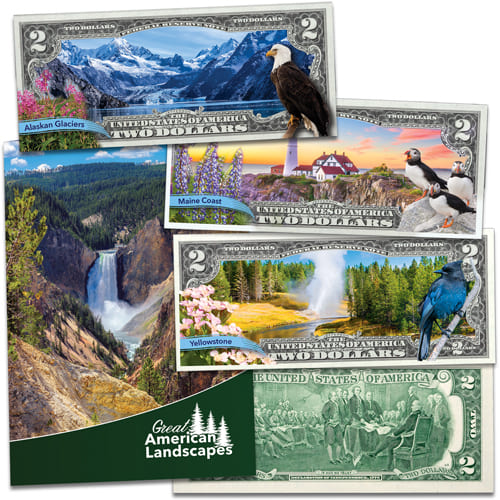 Adding unrelated seasonal images
Artwork unrelated to the original designs on coins and paper money can also be added. Littleton's artists have created full-color images of popular U.S. locations on $2 Federal Reserve Notes in our Great American Landscapes Series. Each landscape also includes birds and flowers native to the featured location. Some of the colorful images on these exclusive colorized $2 notes are unique to particular seasons.
As mints and paper money printers around the world continue to use color and images of nature; the seasons will be seen even more on coins and bank notes. Every country has natural attractions as well as flora and fauna to be proud of. And the coin collecting world will welcome these beautiful depictions!