This Grandparents Day, bridge the generations with coin collecting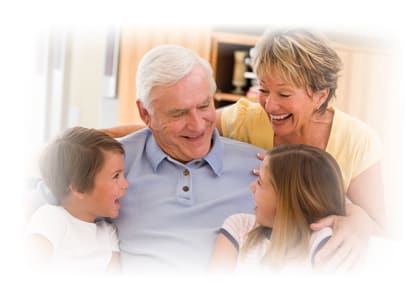 Grandparents – they always hold a special place in our hearts. When we're kids, they're the ones who let us get away with the fun stuff our parents would never allow. Want to stay up past your bed time? Go see Nana. And of course, Grandpa usually has some spare coins to sneak you each time he sees you!
Then, as we grow older, we realize there's so much more. Grandparents are filled with knowledge and firsthand stories from times we could never experience ourselves. And Grandparents Day gives us a chance to show our gratitude and recognize the important role grandparents play in our lives.
Photo of Marian McQuade courtesy of the National Grandparents Day Council
Inspiration becomes reality
Though it's not as well-known as Mother's Day and Father's Day, the story behind Grandparents Day (and yes – the apostrophe is missing intentionally from the holiday!) is no less touching.
Much of the credit for the holiday goes to Marian McQuade. A West Virginia mother of 15, McQuade formed a deep connection with her grandmother as a young girl. As she grew to adulthood, she became a tireless supporter of the elderly, especially shut-ins. It was here that her crusade for Grandparents Day was born.
Celebrated each year after Labor Day
In 1970, she began campaigning to make Grandparents Day a national holiday. Congress passed legislation in 1978 naming the first Sunday after Labor Day as Grandparents Day. Then-President Jimmy Carter signed a proclamation in September of 1979, declaring the day a national holiday. (It was here that the apostrophe was first omitted from the holiday's name – something that has continued to this day.) In his decree, Carter summed up why the day is so important:
"…Because they are usually free to love and guide and befriend the young without having to take daily responsibility for them, they can often reach out past pride and fear of failure and close the space between generations."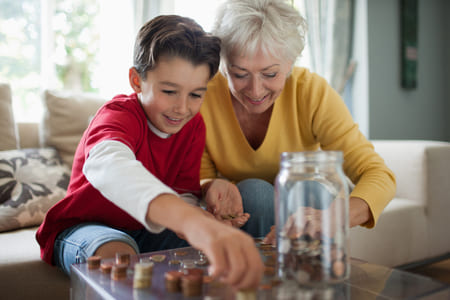 Honoring those held close in our hearts
In the four decades since, Grandparents Day has blossomed into a day for celebrating and spending time with the kind of parents who have earned the "grand" title. And for those of us who enjoy coin collecting, sharing our hobby is a fun activity that offers a fantastic way to spend time together.
What's your favorite memory involving a grandparent? If you're a grandparent yourself – how do you bond with your grandkids?