50th Anniversary of Woodstock & other 'memorable' 1969 events
I'm sure you know that 2019 marks the 50th anniversary of Apollo 11 and the first men on the moon. But 2019 marks the 50th anniversary of other memorable events…of varying distinction! All are legacies of 1969 – the dramatic final year of the Sixties…
Woodstock

Despite the controversial Vietnam War, civil rights protests and other unrest, one thing all young Americans shared in 1969 was a love of rock music. And the Woodstock music festival on Max Yasgur's farm in Bethel, NY from August 15-18 was the ultimate celebration of that passion. Nearly half a million music fans showed up (when 100,000 were expected), and it became a free concert when people began slipping through the fences from all directions.
Food, water and sanitation facilities were insufficient for the massive crowd. Heavy rains made a mud bowl out of the amphitheater-like site. But 32 different acts performed day and night, through the rain, from Friday evening to Monday morning on an outdoor stage.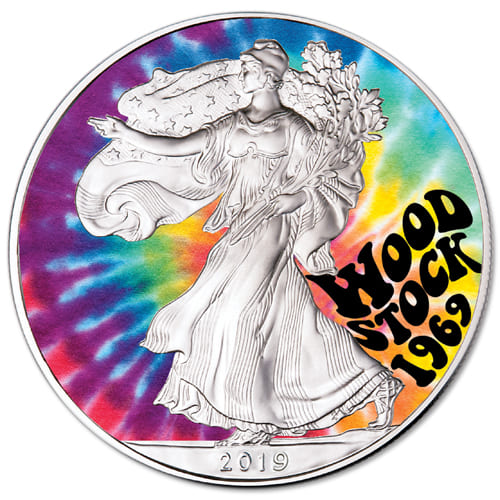 It included many of the most popular bands of the era –The Band, the Grateful Dead, The Who, Canned Heat, Santana, Credence Clearwater Revival, Country Joe and the Fish, Jefferson Airplane and Crosby, Stills, Nash and Young. Plus such legendary performers as Jimi Hendrix, Janis Joplin, Joe Cocker, Joan Baez and Richie Havens. If you want a remembrance of that legendary music festival, Littleton has marked its 50th anniversary with an exclusive colorized 2019 Woodstock Silver American Eagle!
Other memorable 1969 events marking their 50th anniversary
Inauguration of President Nixon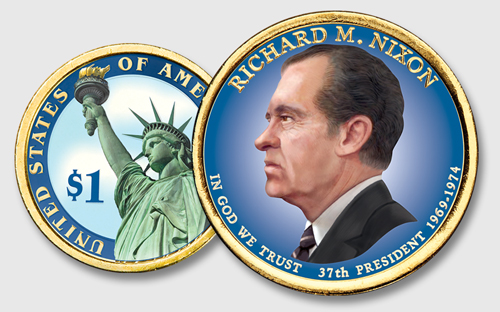 January 20, 1969 – Richard M. Nixon succeeded Lyndon Baines Johnson as president of the United States during the height of the Vietnam War. After a landslide victory for reelection four years later in 1972, Nixon became the only president in U.S. history to resign… when he faced almost certain impeachment and removal from office amid the escalating Watergate scandal.
Last public performance and break-up of the Beatles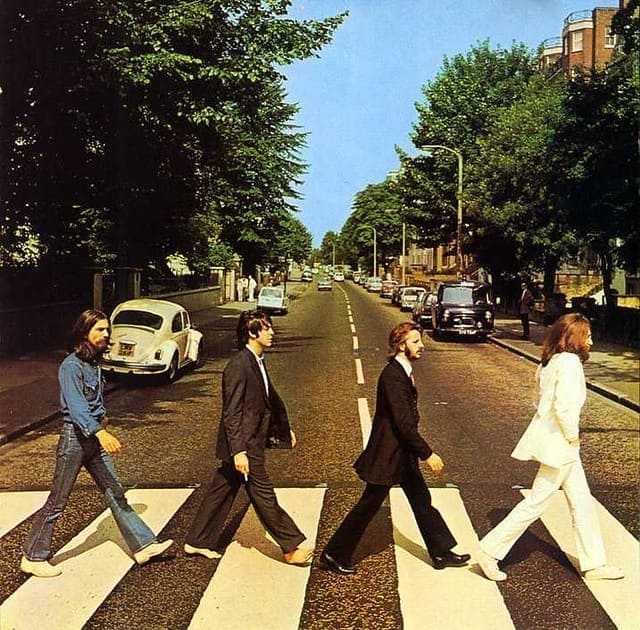 January 30, 1969 – The Beatles surprised London with an impromptu concert on the rooftop of the band's headquarters at 3 Savile Row. In a 42-minute set, they played nine takes of five songs before the Metropolitan Police became worried about crowds and traffic and asked them to turn down the volume. As the session ended, John Lennon stated, "I'd like to say thank you on behalf of the group and ourselves and I hope we've passed the audition." Though the group did record one more album – Abbey Road – by April 1970, the Beatles officially disbanded.
Chappaquiddick
July 18, 1969 – This tragic and controversial incident took place while Apollo 11 was on its way to the moon. After a party on an island off Cape Cod, Massachusetts, Senator Ted Kennedy drove his Oldsmobile off a small bridge and overturned it in a pond. Though Kennedy escaped the submerged vehicle, his passenger 28-year-old Mary Jo Kopechne drowned. Kennedy waited 10 hours before reporting the incident to police, and later received only a two-month suspended sentence for leaving the scene of an accident causing personal injury. He avoided jail time, but the incident ended his intended candidacy for president in 1972 and again in 1976.
The Manson Murders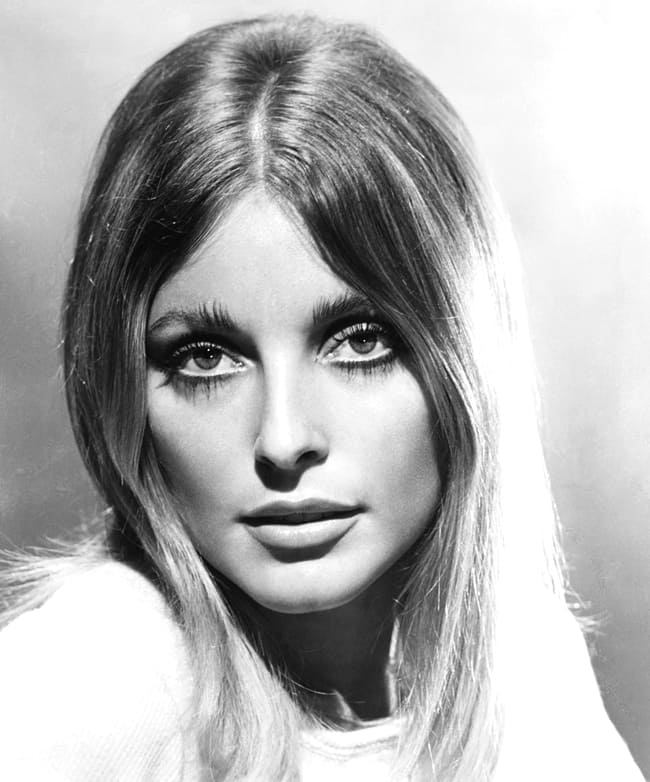 During July and August of 1969, followers of cult leader Charles Manson murdered 9 people in Southern California. The most sensational incident occurred on August 9, when Manson directed four disciples to invade a Los Angeles home and murder its occupants. The victims included 8½-months-pregnant movie actress Sharon Tate (left), her unborn child fathered by movie director Roman Polanski, and four friends who were at the house. Manson was convicted of first-degree murder and conspiracy to commit murder. As a result, he was sentenced to death (which was later changed to life in prison).
These events are as memorable as Apollo 11 of 1969 – the dramatic final year of the Sixties. Prized numismatic mementos of that eventful year include the official 1969 U.S. Mint Set and 1969 U.S. Proof Set.
The 60's were a defining era – what noteworthy events do you remember? Leave your comments below!