2020 Presidential Candidate Coins help you show your support

We're still months away from the 2020 presidential election season, and the race is already heating up! No matter which side of the political fence you lean towards, each and every presidential election marks an important decision for the American people.
The race is heating up!
Occasionally, a sitting president will face primary opposition within their own party. Though it hasn't happened yet in the 21st century, it looks as though there may be at least one Republican candidate who seeks the nomination against Donald Trump. There's only one other Republican candidate in the mix right now – former Massachusetts governor Bill Weld.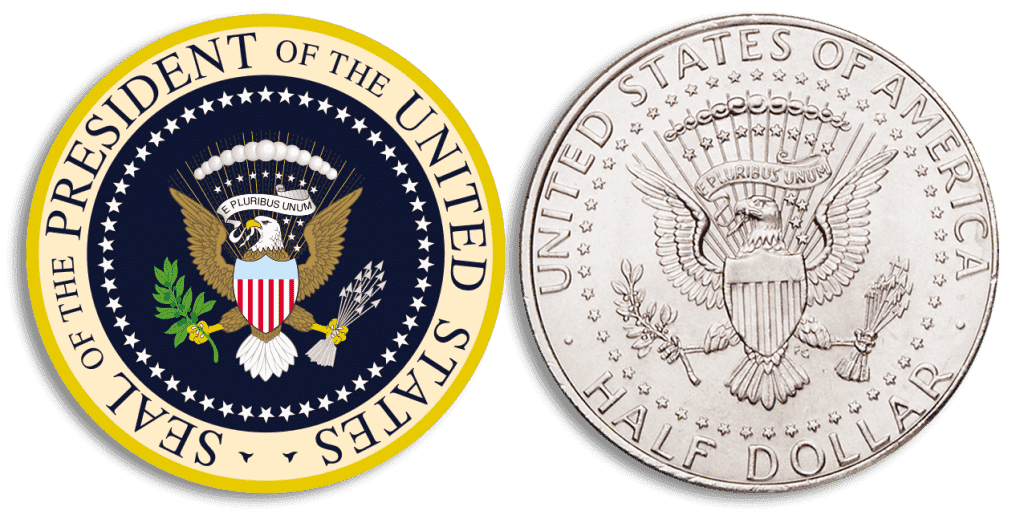 Today's Presidential Seal originated around 1782, for use by the Continental Congress. That small oval featured a constellation of 13 stars surrounded by clouds. Over time the seal changed, finally appearing in its current version in 1960. Following the addition of Hawaii as the 50th state, President Eisenhower signed an executive order to bring the number of stars encircling the eagle to 50.
For the Democratic nomination, there are currently 23 hopefuls vying for the position, including former Vice President Joe Biden. Now that the Democratic debates have begun, that field is sure to narrow the closer we get to the primaries.
Collectibles honoring each candidate
To get in on the excitement, Littleton Coin Company has created exclusively colorized Presidential Candidate Coins! Using the obverses of 2019 Kennedy half dollars, the artists at Littleton have created full-color likenesses of each presidential candidate and their party affiliation.
Each candidate's likeness is shown on the obverse of a Kennedy half dollar. The reverse design (which is not colorized) shows a rendition of the Presidential Seal.
Each of the 2020 Presidential Candidate coins from Littleton Coin Company comes presented in a crystal-clear, archival-quality capsule to protect its colorful design. They make fantastic gifts for friends and family, and great keepsakes. Just don't forget to get others the candidates of their choice!