95th Annual Coin Week celebrates cultural unity through numismatics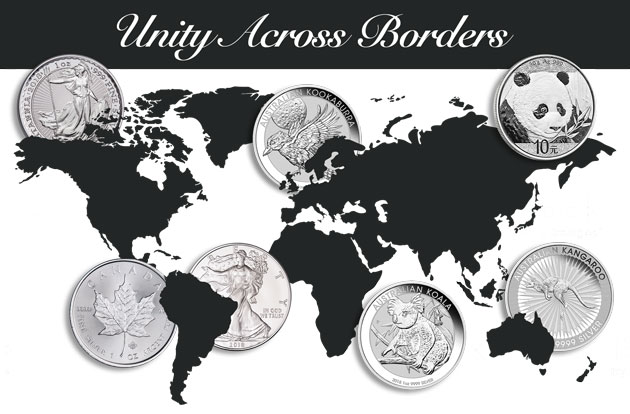 To celebrate the 95th annual National Coin Week (April 15-21, 2018), this year's theme – "Connecting Cultures: From Many, One" – celebrates unity across borders. This is a tribute to the common interests and experiences that are shared and enjoyed by coin collectors around the world.
"From Many, One" exemplifies unity between nations as well as cultural and ethnic unity within each country. As a statement of national unity, the Latin motto e pluribus unum ("out of many, one") first appeared on U.S. coins in 1795 and is found on all U.S. coins today.
Established in 1923 by the American Numismatic Association (ANA), this event promotes the educational and entertainment values of coin collecting. The ANA is the nation's largest non-profit organization dedicated to keep encouraging the collecting and study of coins, paper money and related numismatic items. Here are a few coins that convey the theme of this year's National Coin Week:
2017 Lincoln Shield Cent – the unity motto

e pluribus unum

("out of many, one") is found across the top of the shield on the reverse of 2010-date Lincoln cents.
1787 Fugio Copper – issued by authority of the United States, the reverse bears 13 linked rings to represent the union of the 13 colonies into a single new nation. The center reads

united states

and

we are one

.
1921 Peace Silver Dollar – introduced in 1921, Peace dollars commemorated WWI as "the war to end all wars" and signaled a new era of peace and prosperity. The obverse features Liberty while the reverse bears an eagle and the inscription

peace

.
Euro Coins – created in 1999 and equaling 100 cents, the Euro is a common currency used by 19 members of the European Union. Ensuring the free movement of people, goods, services and capital within the market, coins in denominations of 1 cent to 2 Euro feature a common reverse with the denomination and a national obverse with a design unique to each country.
1964 Kennedy Half Dollar – introduced in 1964, the ongoing Kennedy half dollars honored the popular young president who created the Peace Corps to promote cultural understanding between the United States and other countries, and to foster social and economic development around the world.
Is your favorite unifying coin theme listed above? If so – which one is it, and why? If not – tell us below about the one that IS your favorite!